Frequently
asked questions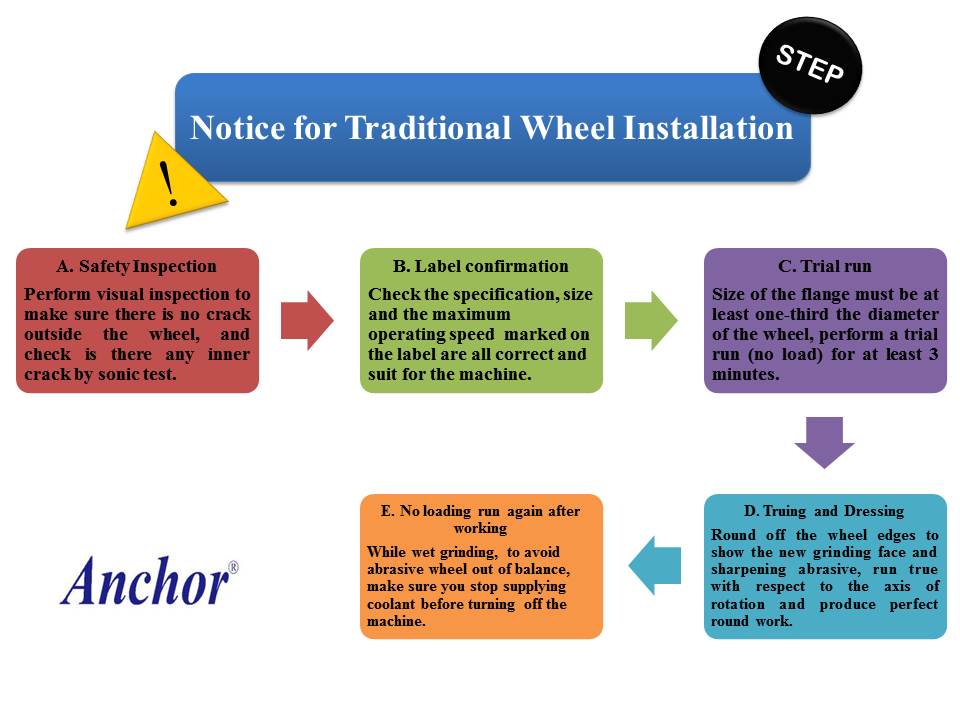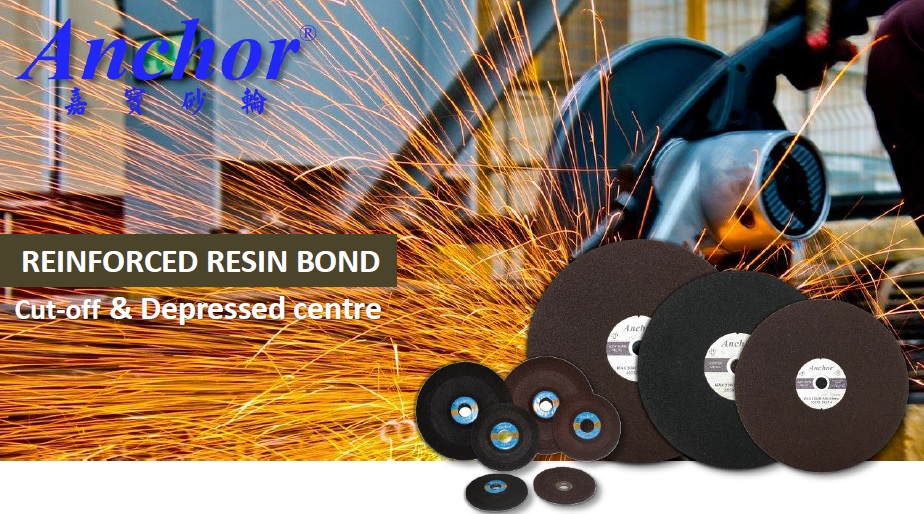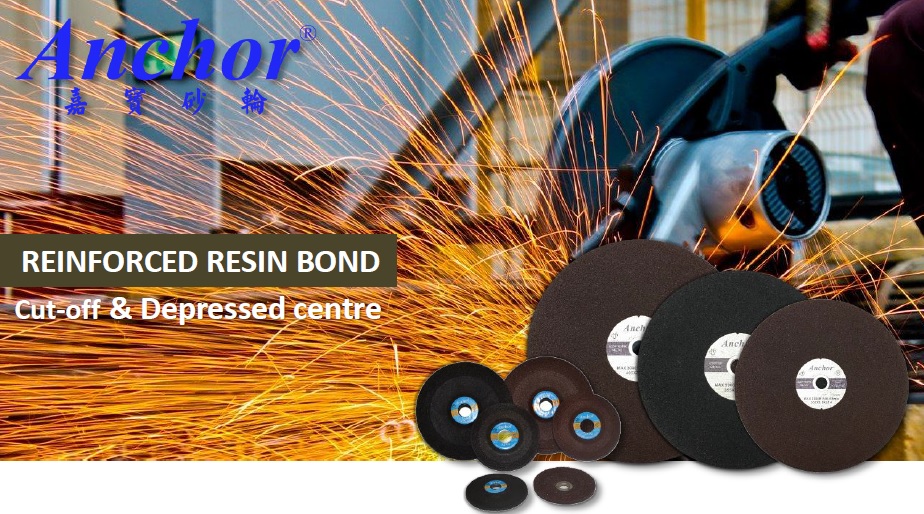 Reinforced resin bond cut-off and Depressed centre
With multi-layered fiberglass reinforcement for safe operation, these wheels are used in a range of sizes to suit the various brands of electric and pneumatic portable angle grinders.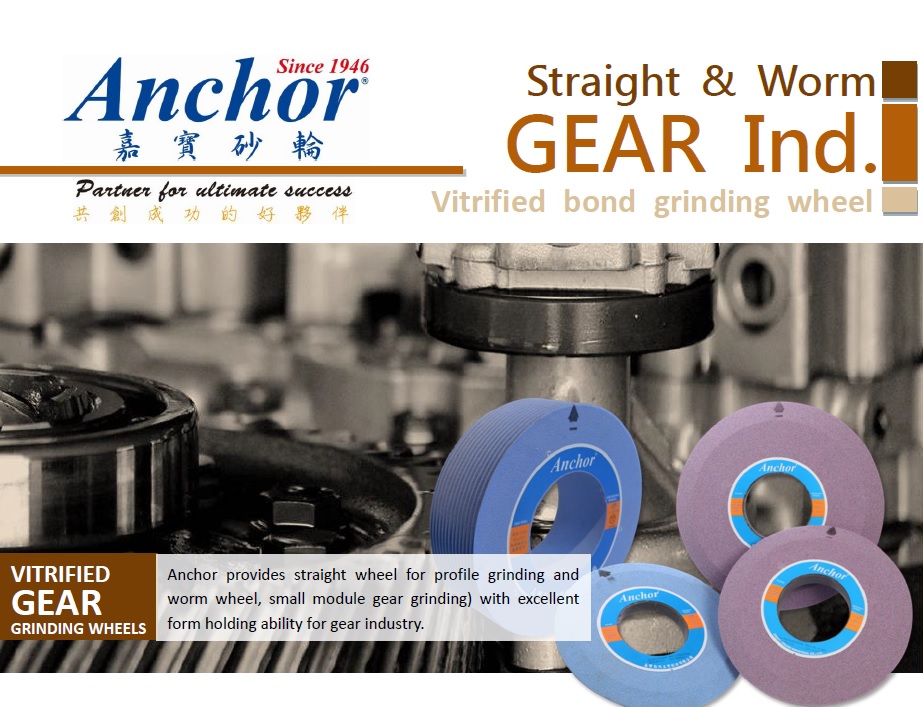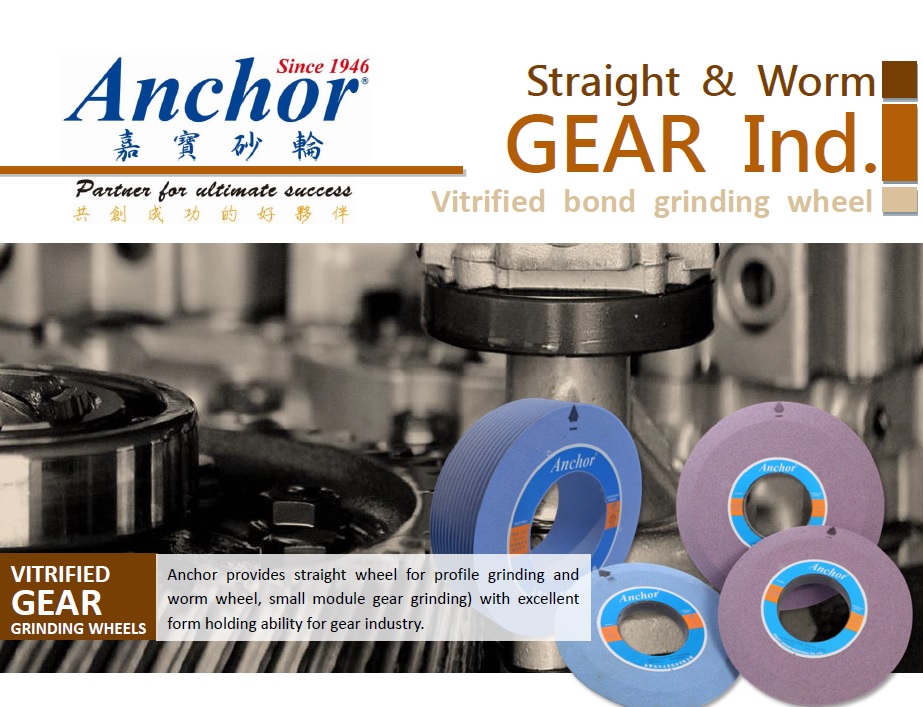 Gear Grinding Wheel
Anchor gear grinding wheel is specially designed for gear grinding which is sharp with excellent form holding ability. We also offer a complete series of products for worm gear, hob and rack grinding.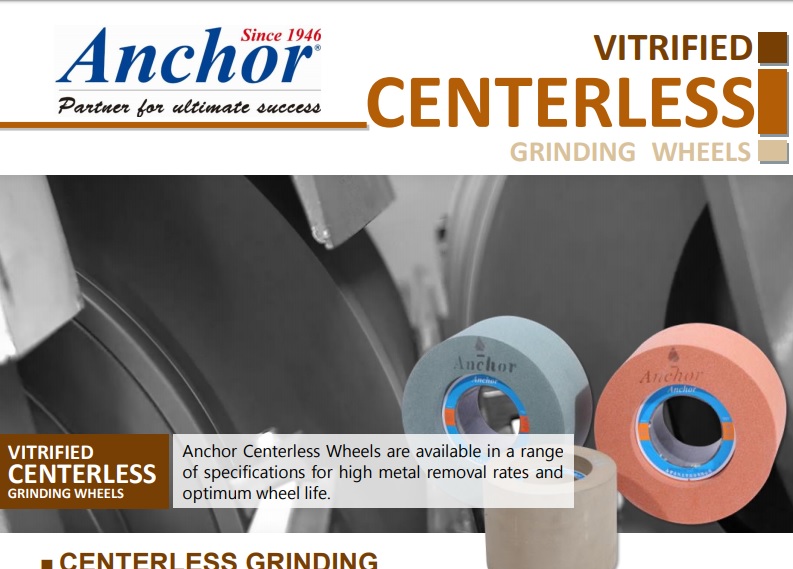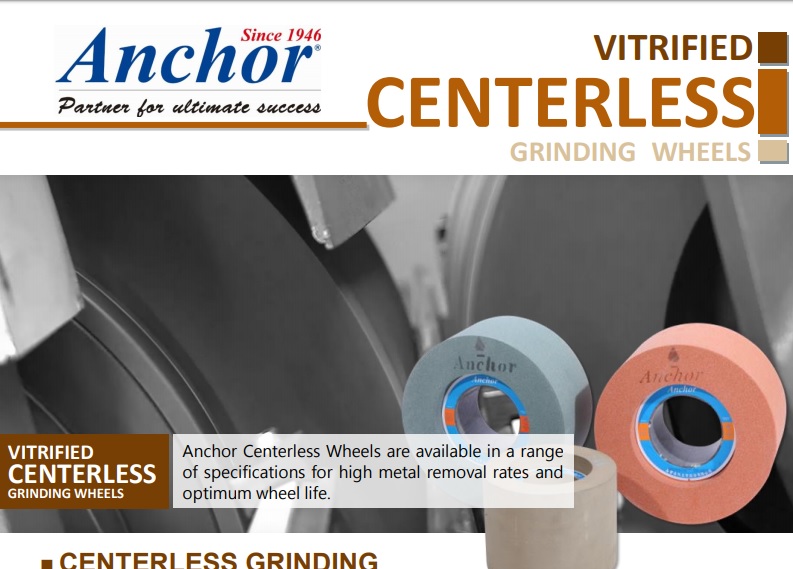 Centreless Grinding Wheel
Centerless grinding is a method of material removal through grinding, similar to cylindrical grinding except for the absence of the spindle.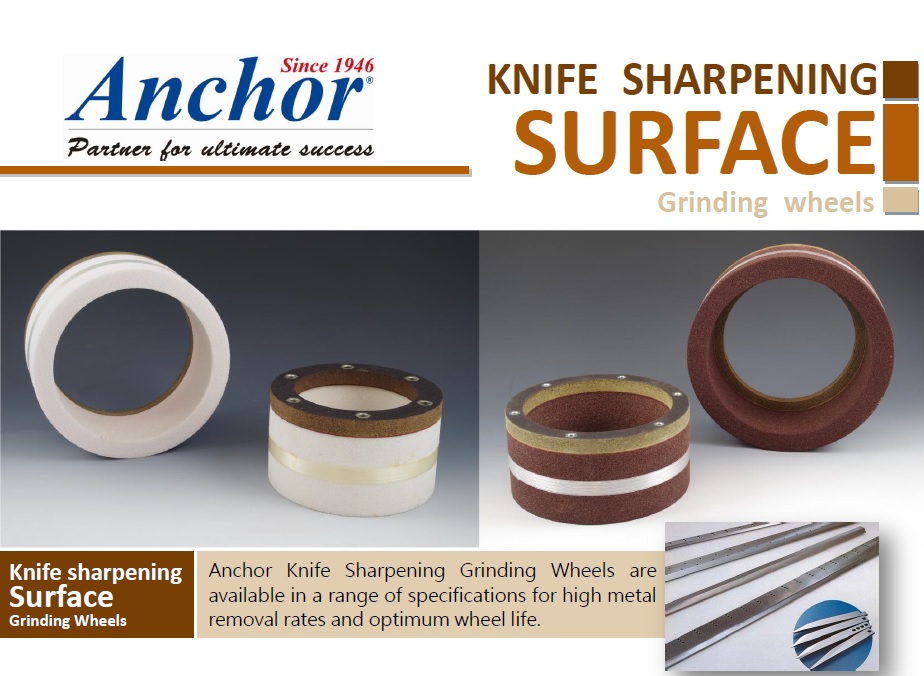 2T Vertical Spindle Surface Grinding Wheel
Anchor Knife Sharpening Grinding Wheels are available in a range of specifications for high metal removal rates and optimum wheel life.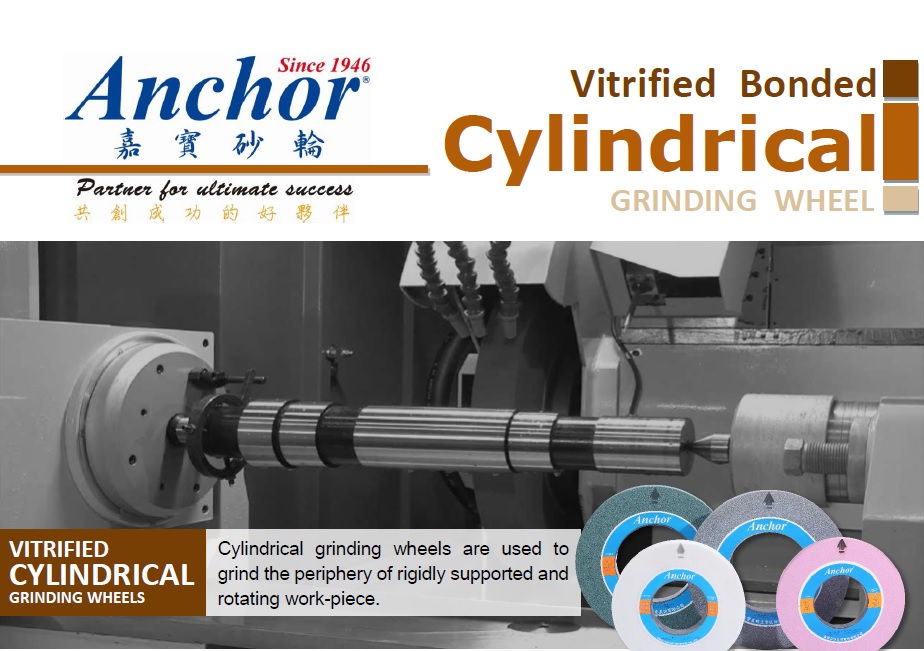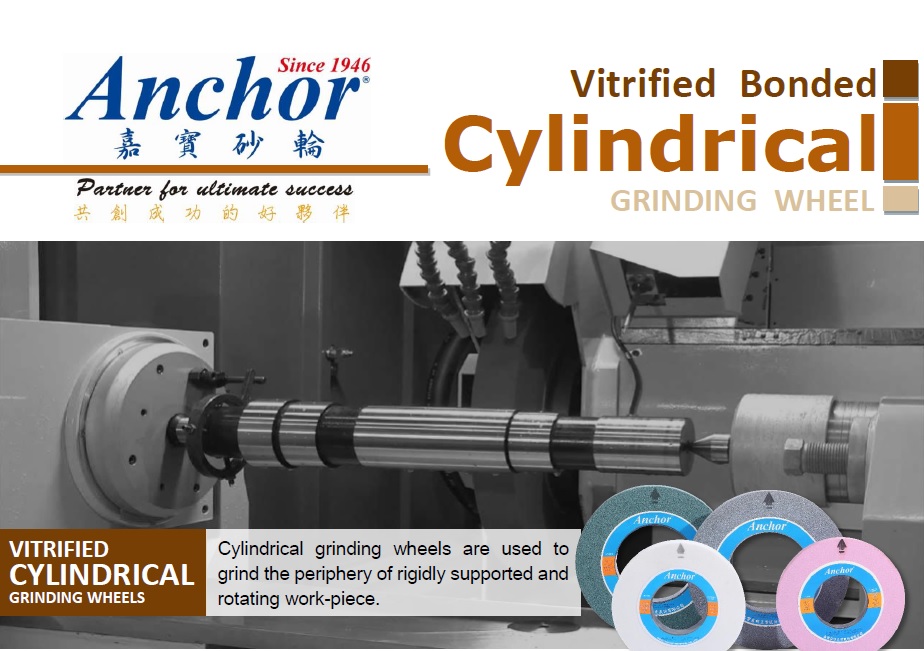 Cylindrical Grinding Wheel
Cylindrical grinding wheels are used to grind the periphery of rigidly supported and rotating work piece.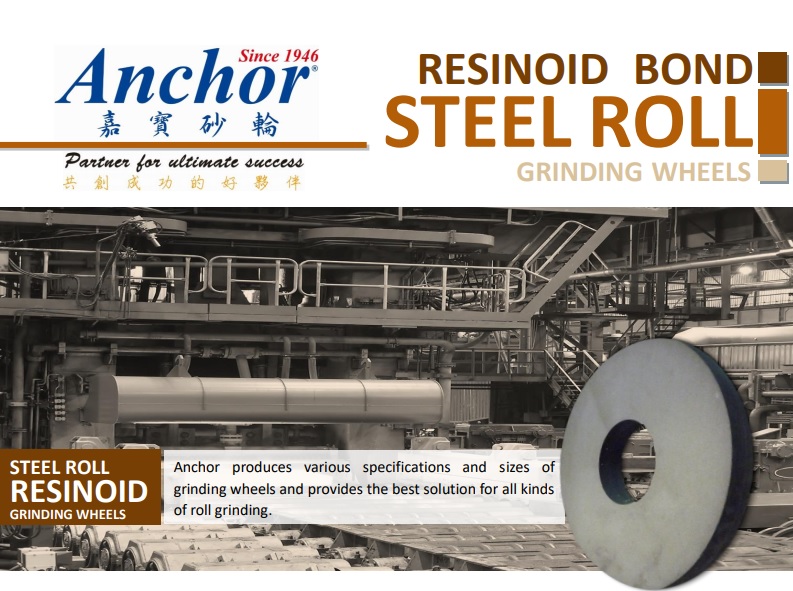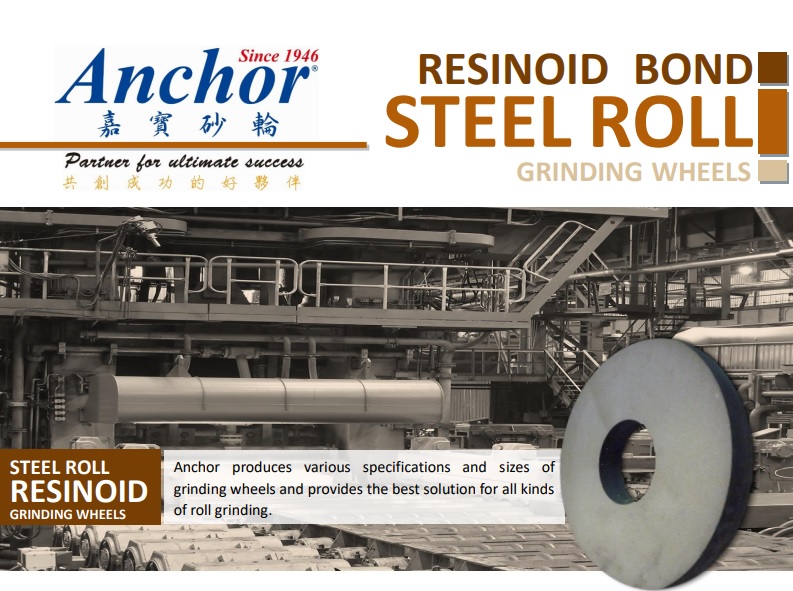 Roll Grinding Wheel
Available for vitrified bonds for fast cutting rates and resinoid bonds for high finish. Roll grinding is a specialized form of grinding used to produce specific shapes, size and finish.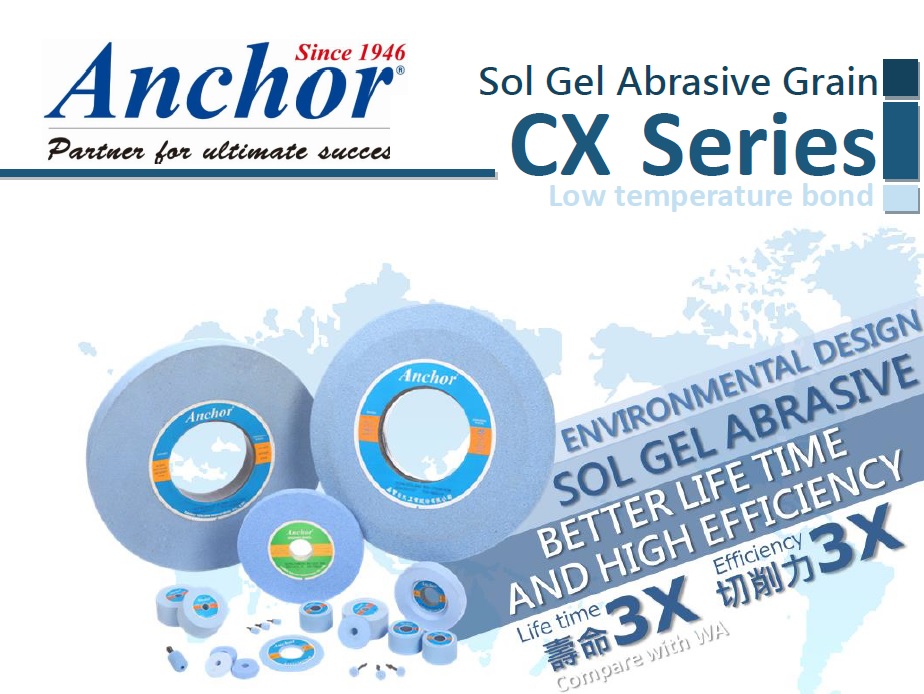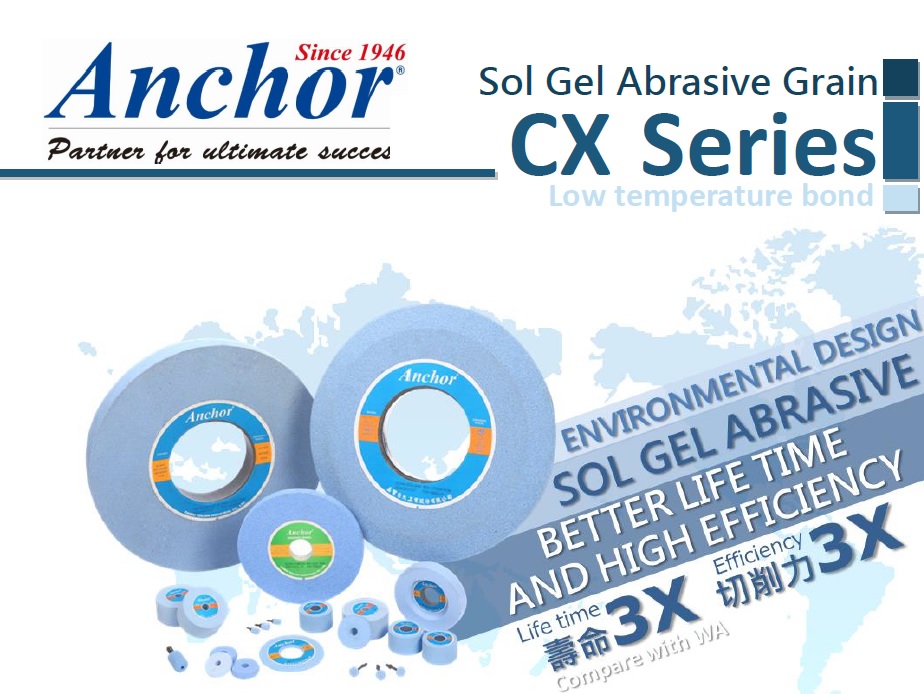 CX Wheel
Anchor CX Series wheel applies unique sol gel method abrasive grain with microcrystalline structure which is harder and strong er than traditional fused abrasive . The high self sharpening ability of Anchor CX Wheel stems from the high purity grit structure of abrasive.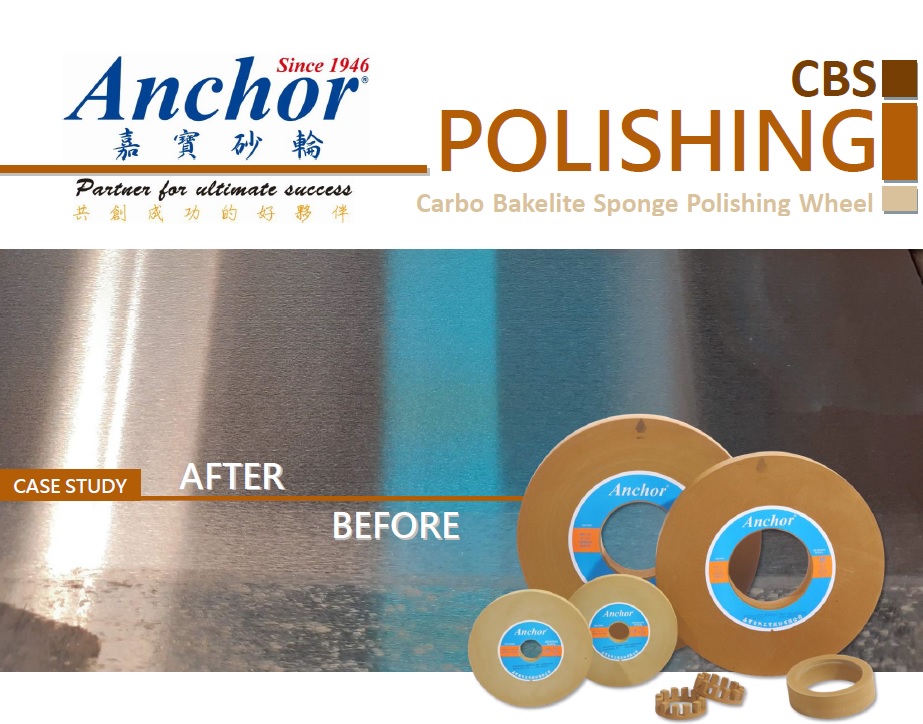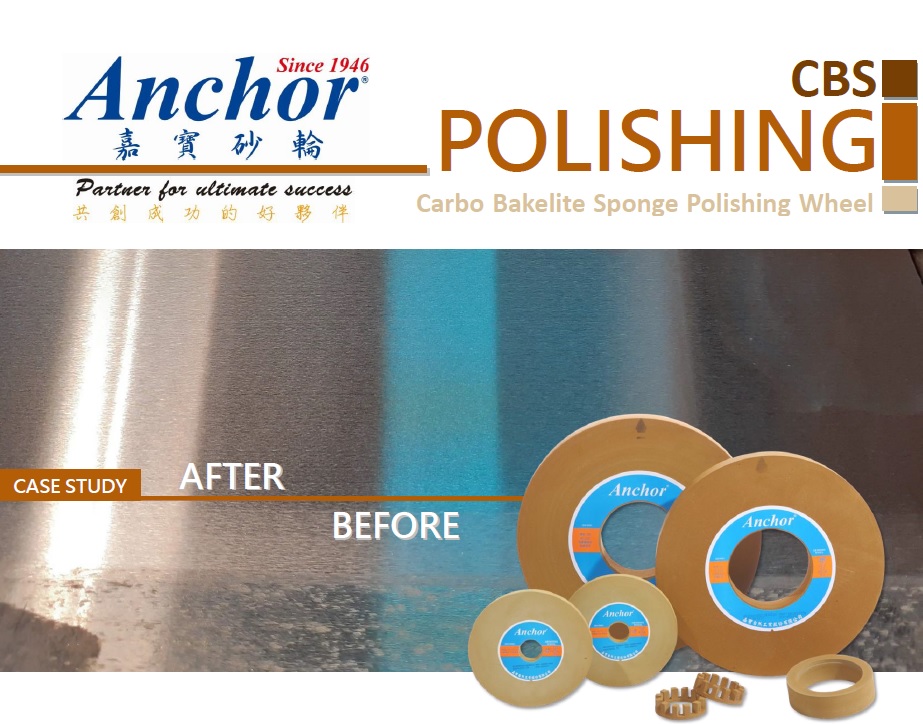 CBS carbo bakelite sponge polishing wheel
With elastics and absorbability, the hardness can be adjusted with the additive, which gives a mutual consideration to polishing and cutting.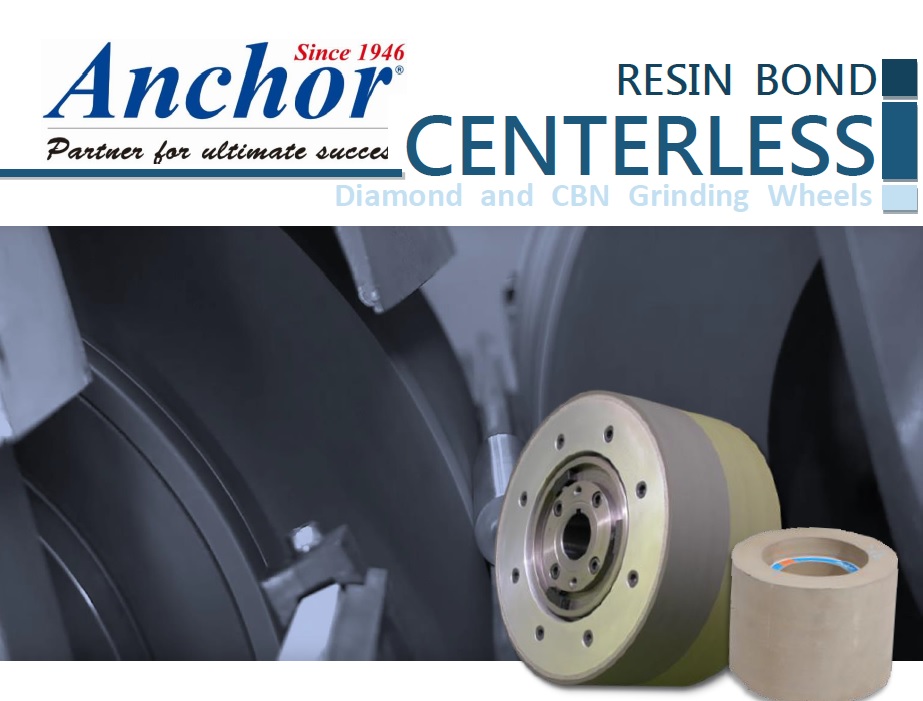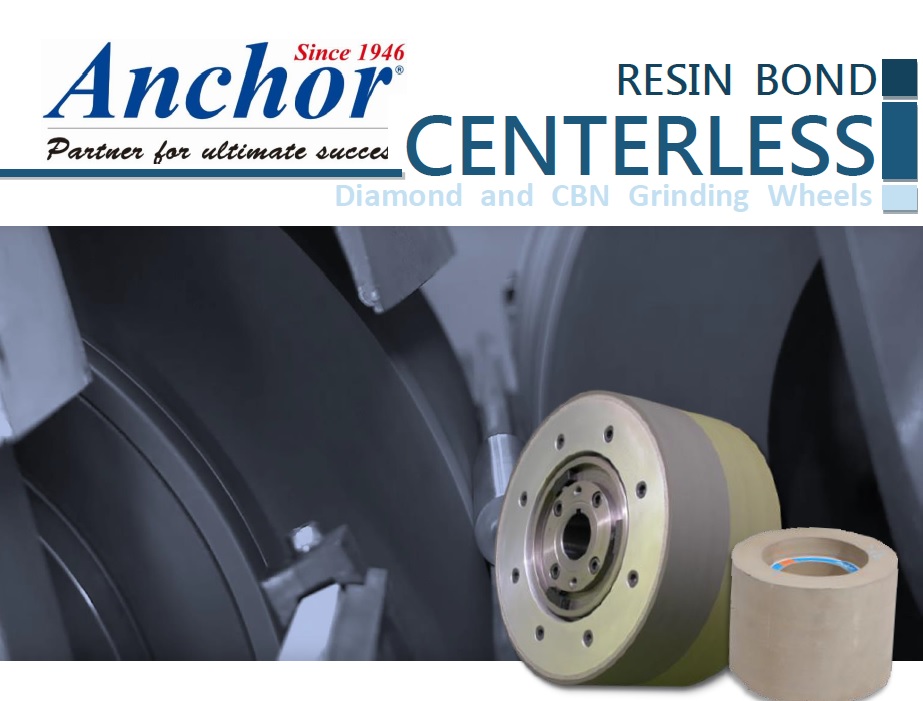 Diamond and CBN Centerless Grinding Wheel
Diamond centerless grinding wheels are widely used in ceramic, tungsten carbide (metal cutting tools), sapphire (LED Industry) and so on. CBN are usually used in grinding high speed steel.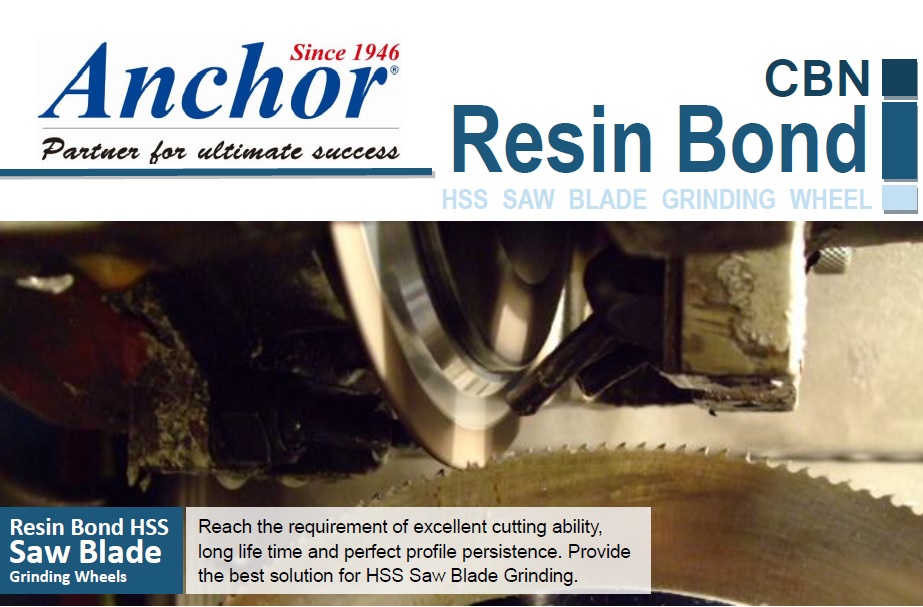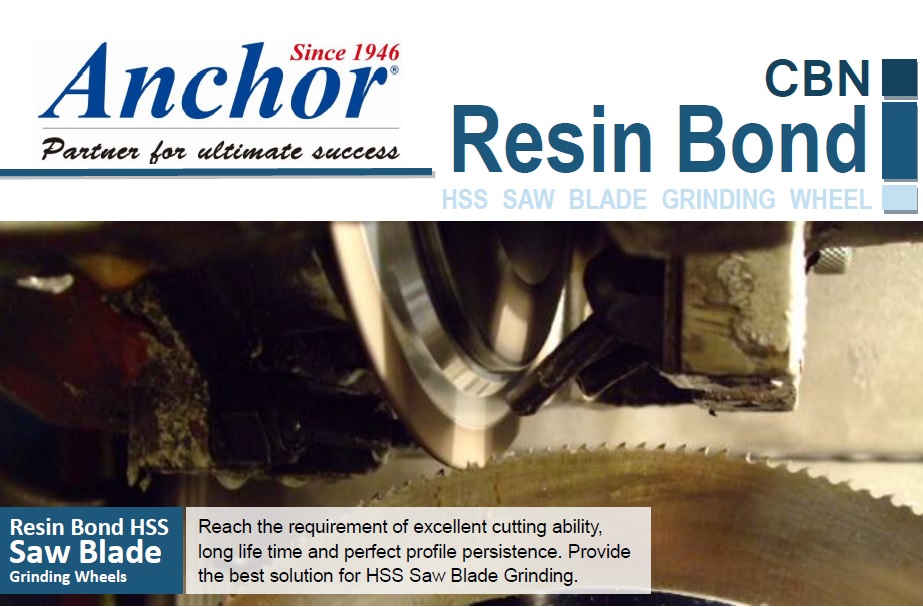 Grinding Wheels for HSS saw blade
Reach the requirement of excellent cutting ability,long life time and perfect profile persistence. Provide the best solution for HSS Saw Blade Grinding.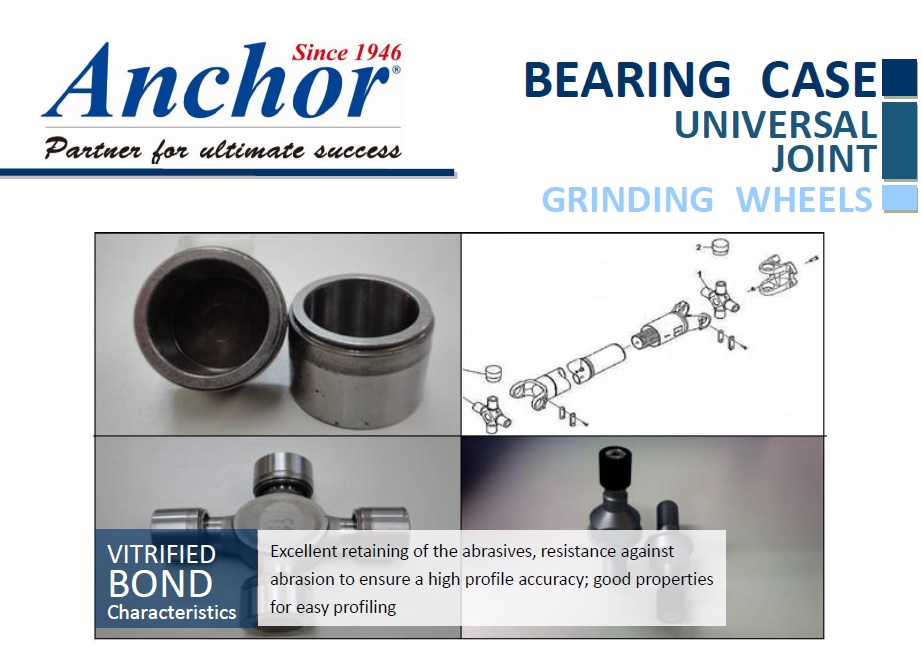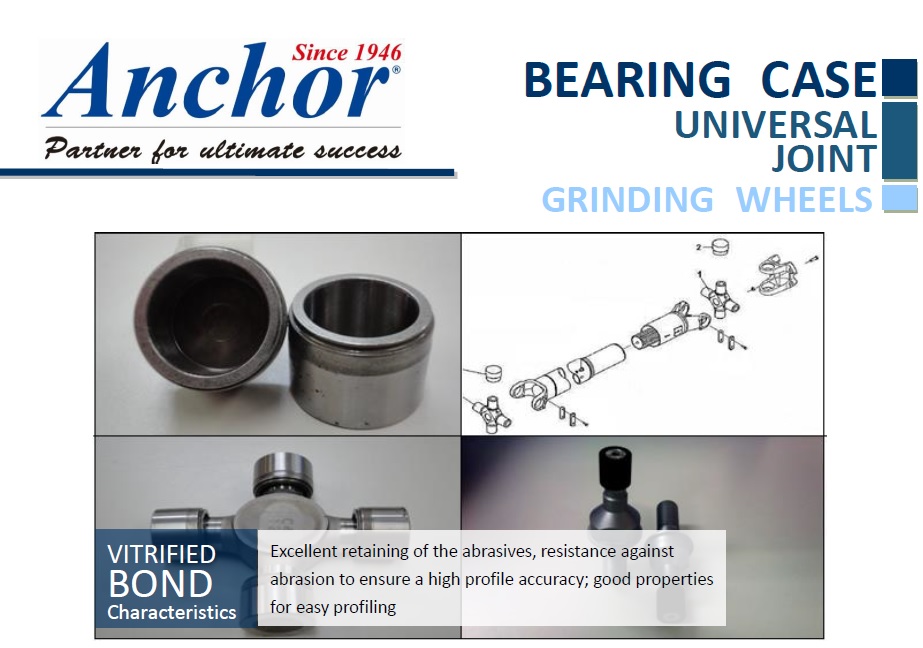 Internal Grinding Wheel (bearing case)
Vitrified and resin bond internal grinding wheel are best candidated for molds, bearing case and auto parts internal grinding such us universal joint.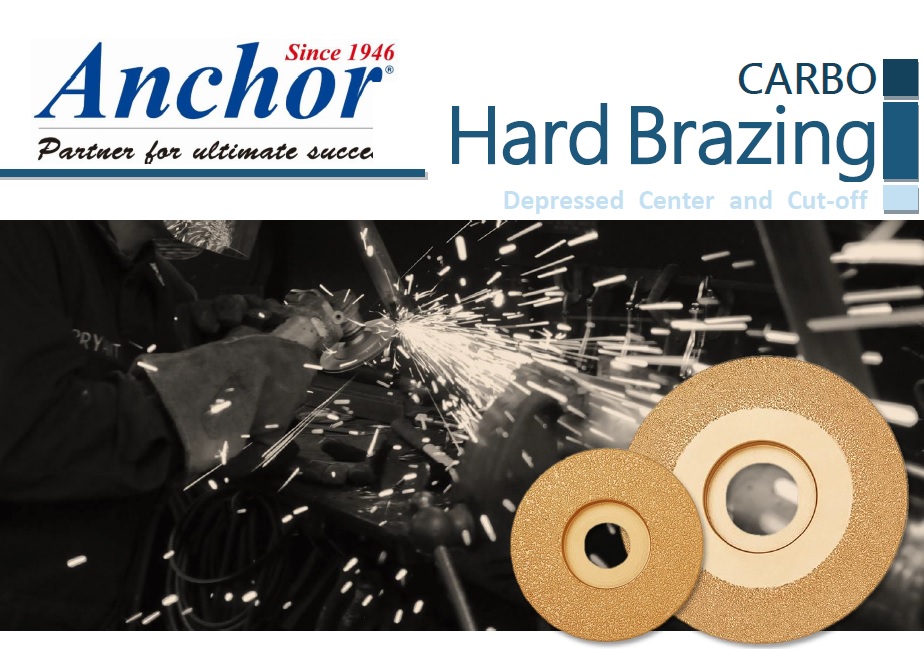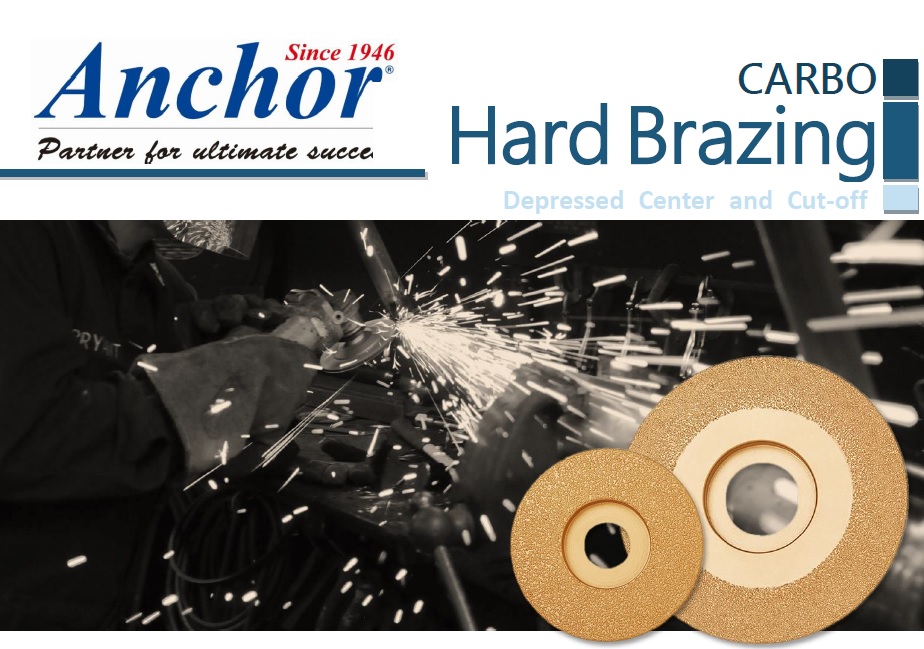 Hard Brazing Depressed Center and Cut-off
Anchor HB depressed center and cut off are widely used in foundry industry, shipbuilding industry, construction and steel industries. The HB wheels are the most optim al design of safety and efficiency which could be widely applied on steel cutting, grinding and snagging.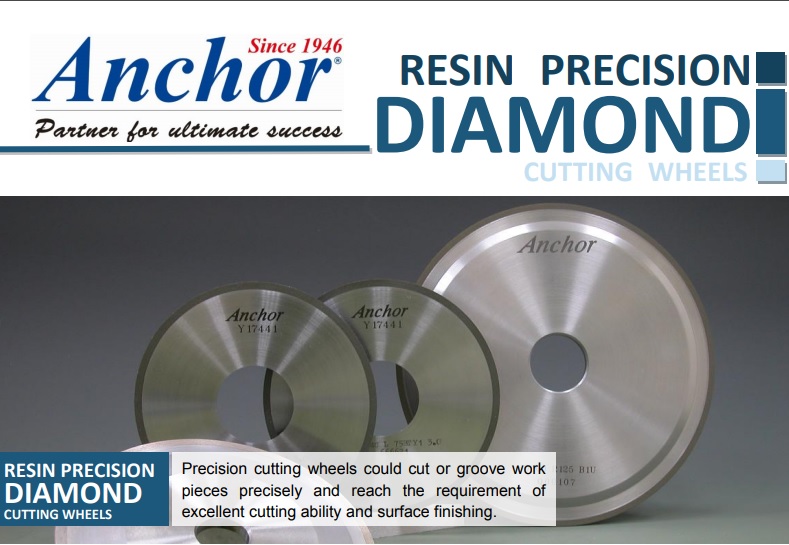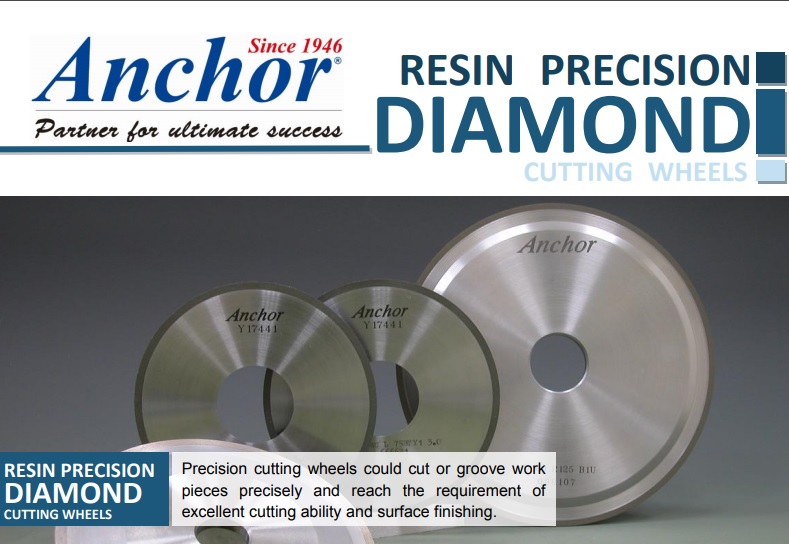 Precision thin Blades
Precision cutting wheels could cut or groove precisely non-ferrous material, such as tungsten carbide, ceramic, glass and quartz. CBN cutters could be used to process ferrous materials.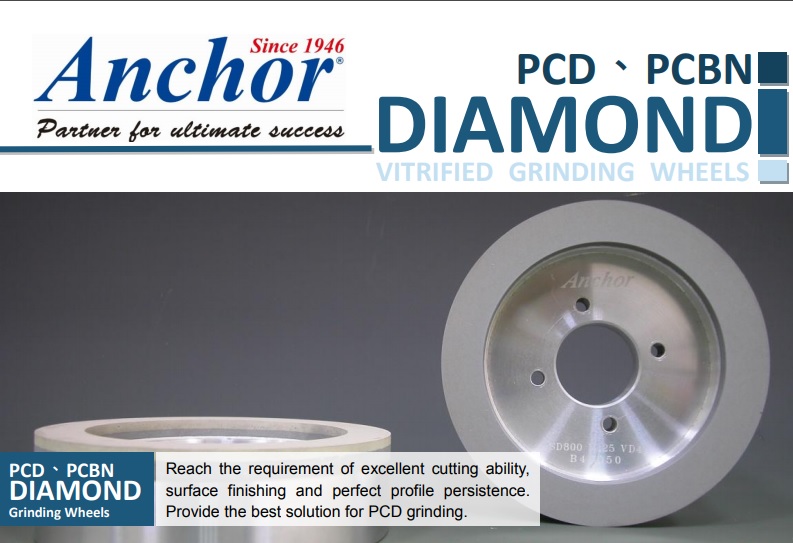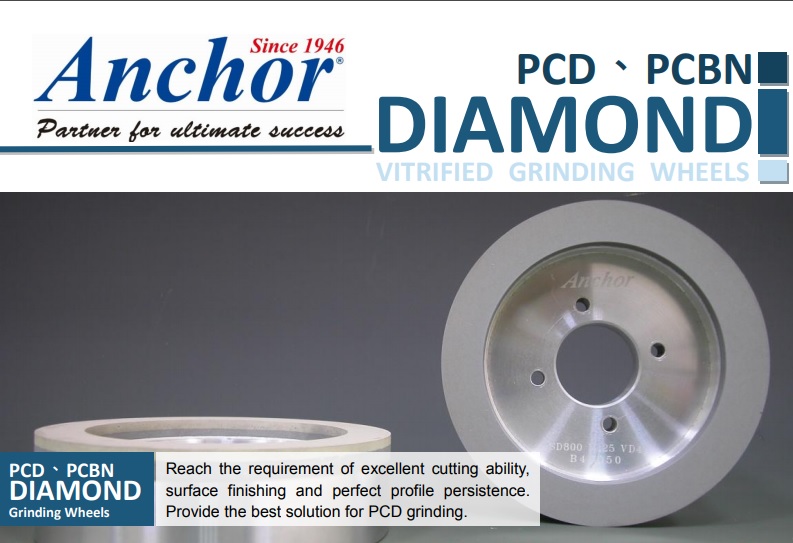 Grinding Wheels for PCD、PCBN Grinding
Anchor vitrified bond wheels are durable to heavy loading production of the precision PCD and PCBN tools.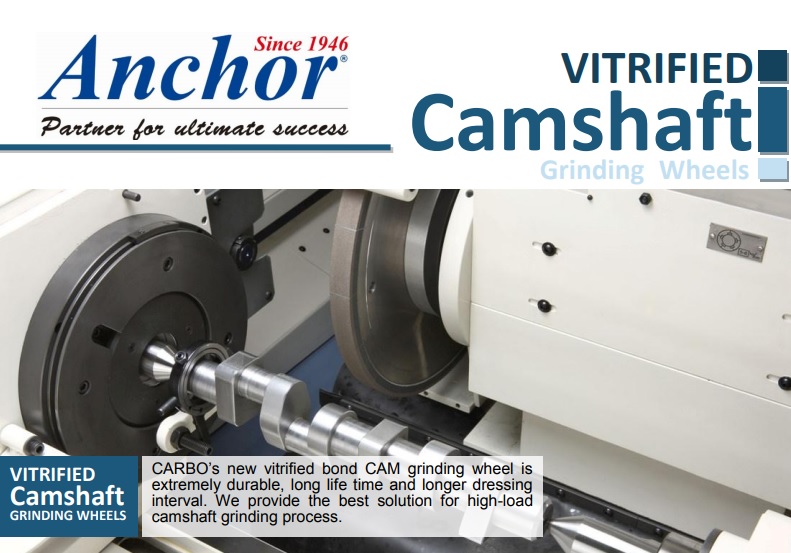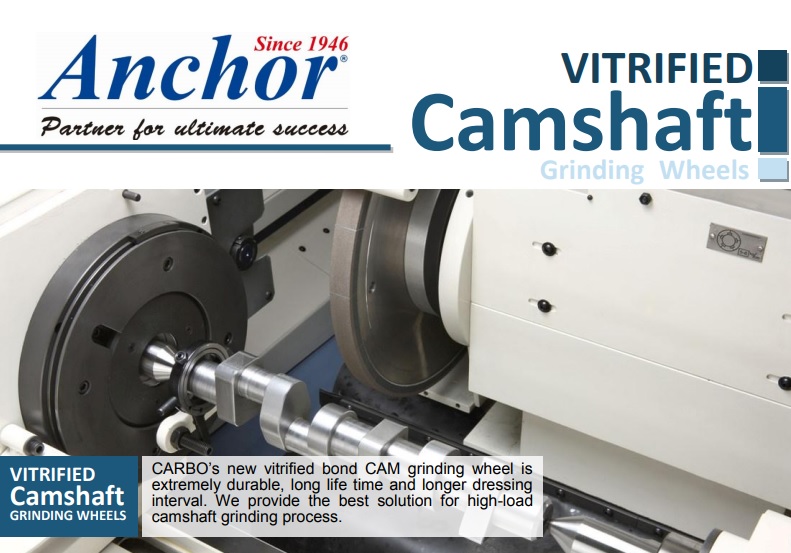 Vitrified CBN Grinding Wheels for Camshafts
Anchor's new vitrified bond CAM grinding wheel is extremely durable, long life time and longer dressing interval. We provide the best solution for high-load camshaft grinding process.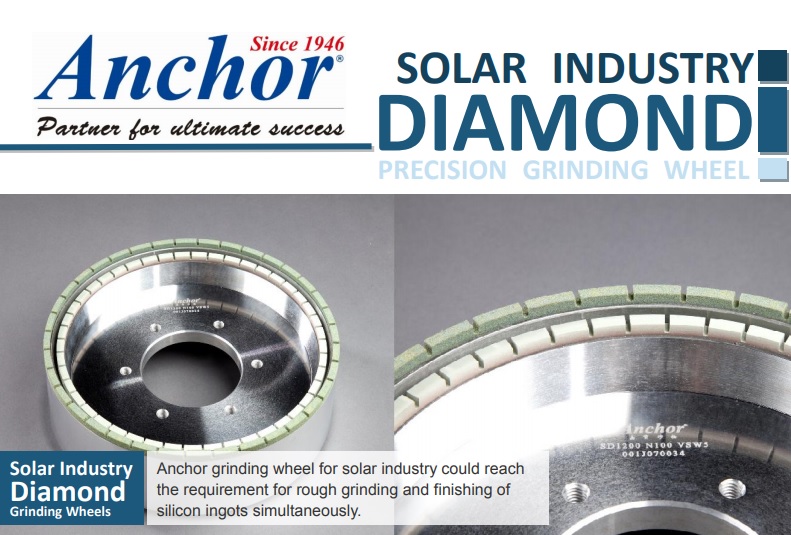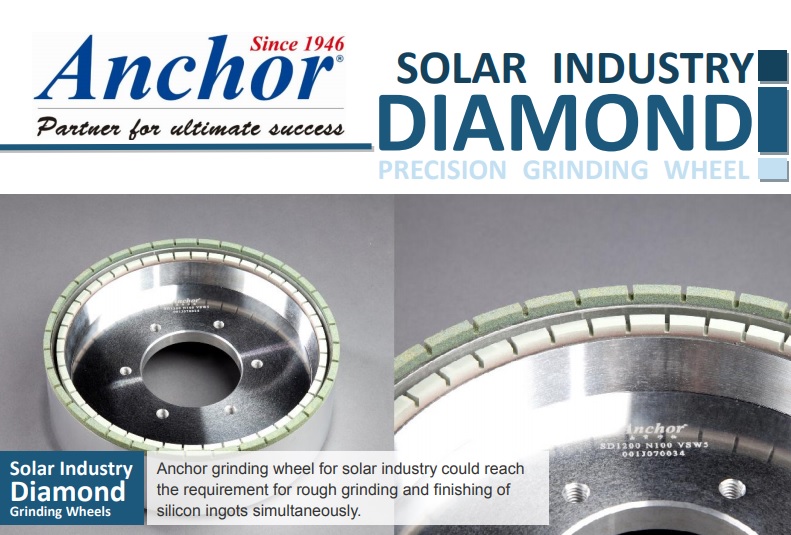 Precision Surface Grinding Wheel for Solar Industry
Mono and Poly-Silicon are major components in the solar industry. To aimed at the requirement of precision grinding for this green energy industry.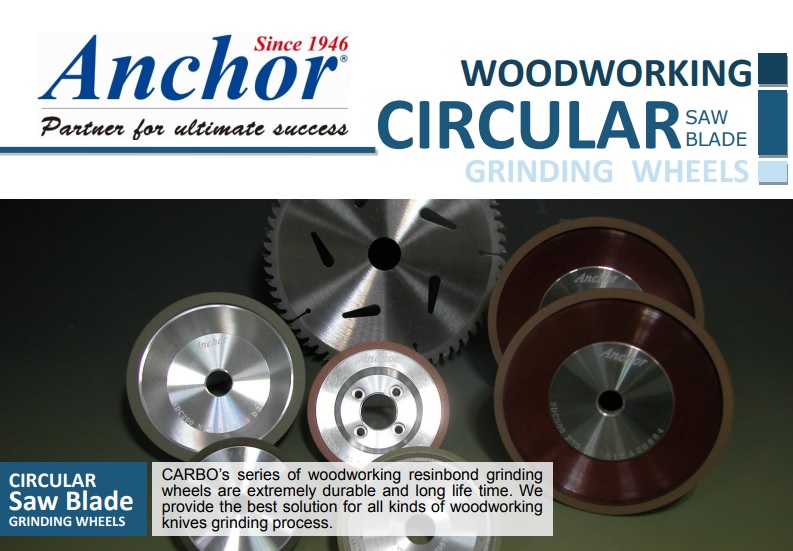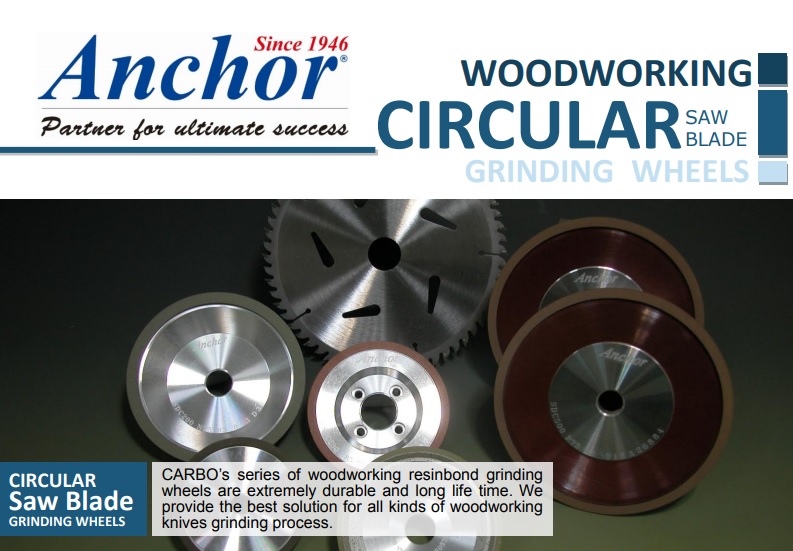 Grinding Wheels for Wood-working Industry
Available for grinding and regrinding wood working tools, such as circular saw, routers and etc.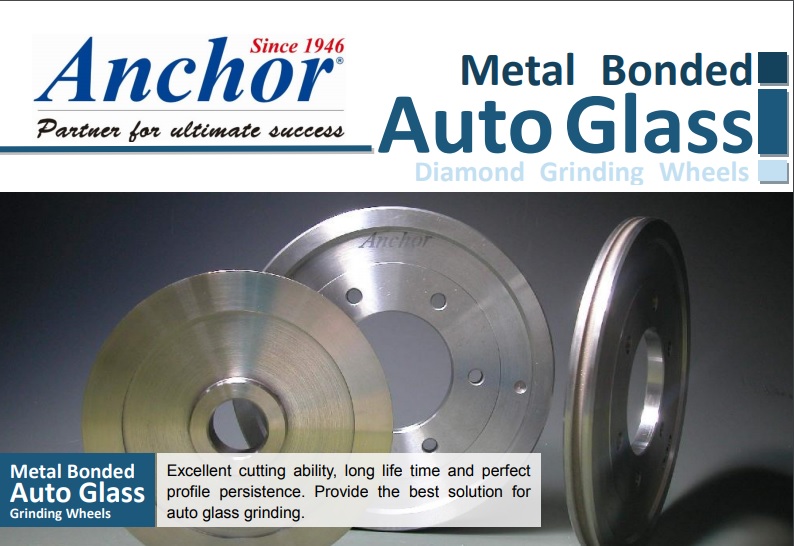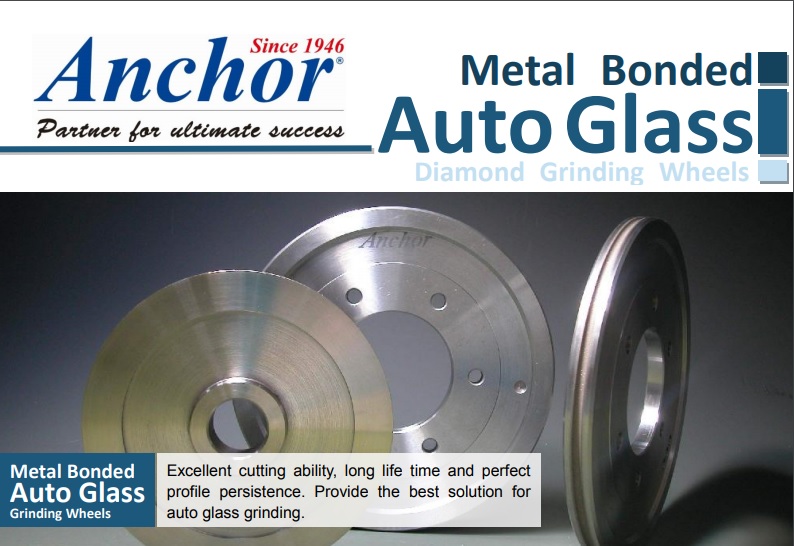 Diamond Beveling Wheels and Drills for Glass Grinding
Metal bond wheels, feature long tool life and form withholding ability, make themselves the best candidates for beveling glass substrates of LED panels.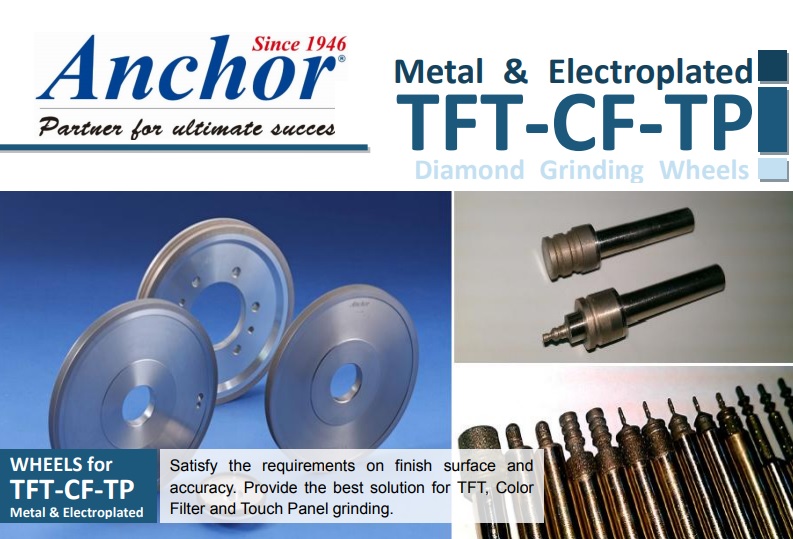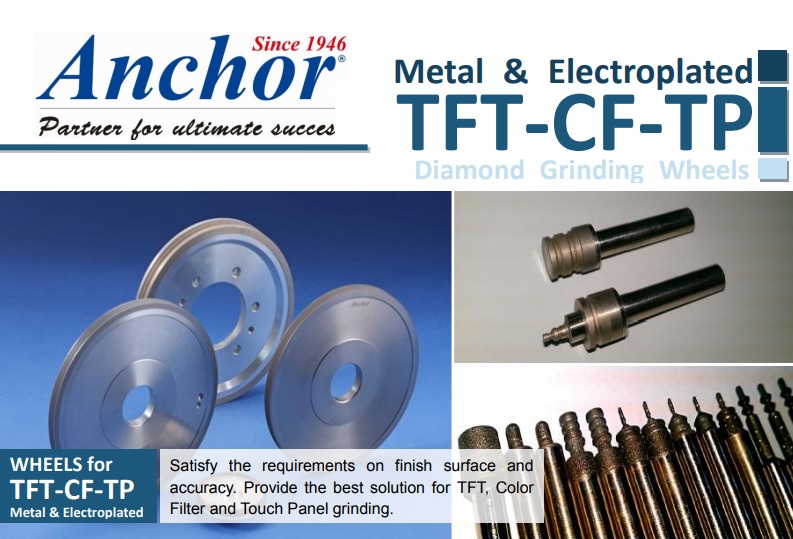 Beveling Wheels for TFT-LCD Glass Grinding
Metal bond wheels, featuring long tool life and form withholding ability, make themselves the best candidates for beveling glass substrates of LCD panels. Resin bond wheels provide alternatives for customers pursuing better surface roughness.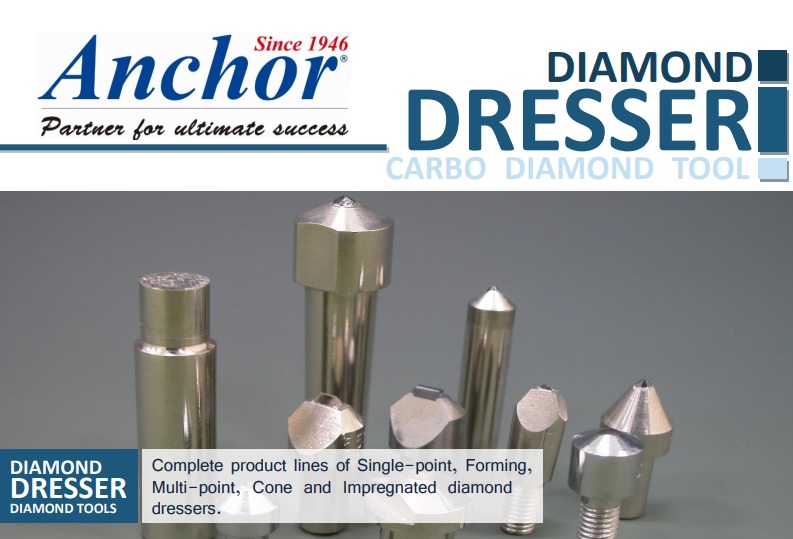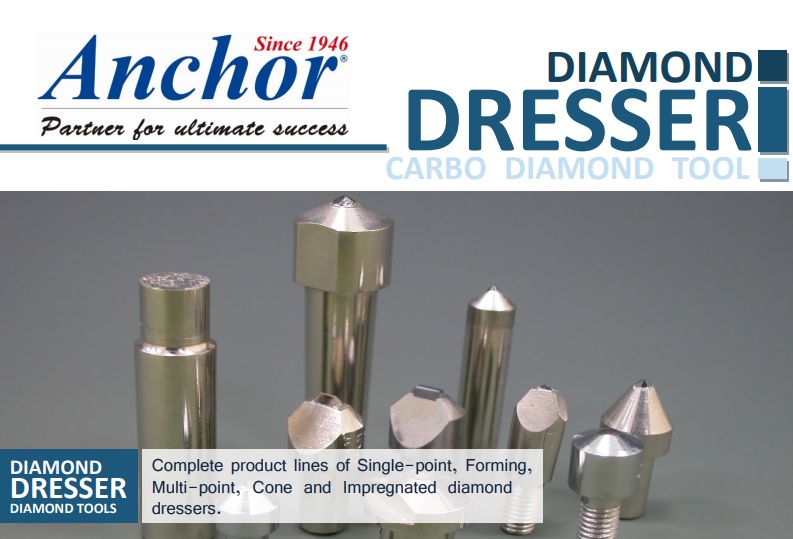 Diamond Dresser
Complete product lines for single- point, forming, multi-point, and impregnated dressers.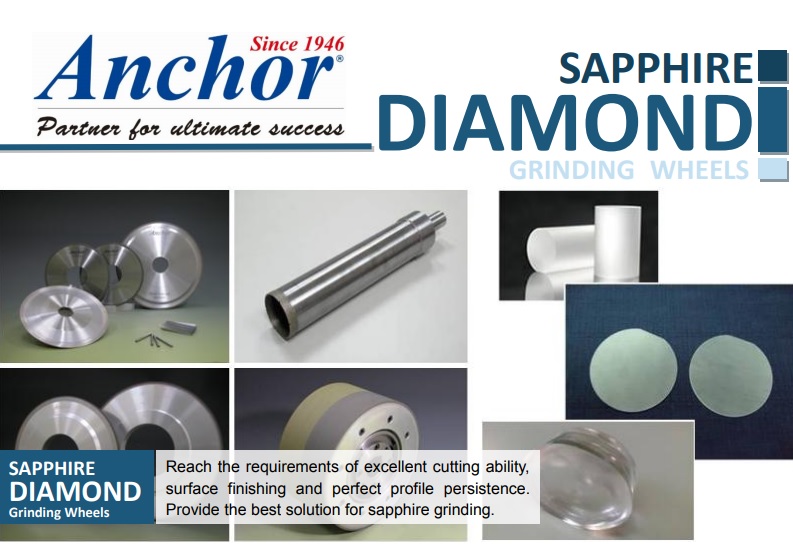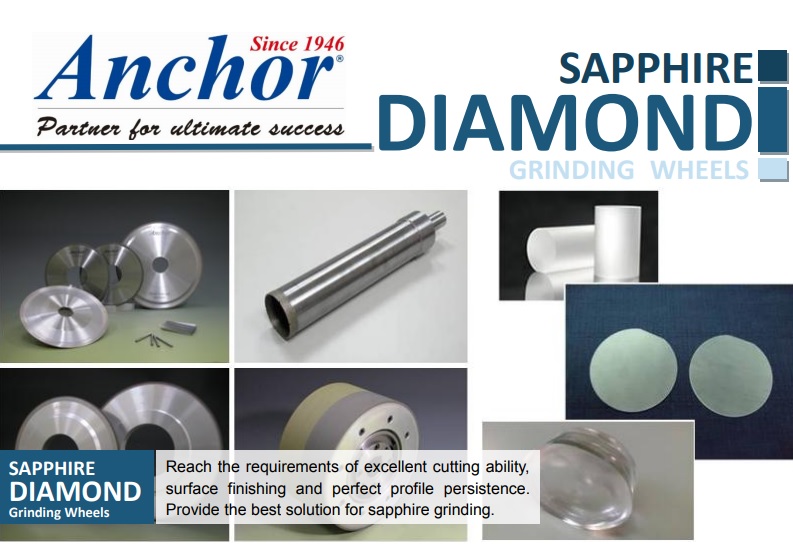 Grinding Wheel for LED Sapphire Industry
Reach the requirement of excellent cutting ability, surface finish and perfect profile persistence. Complete series of products for LED sapphire process.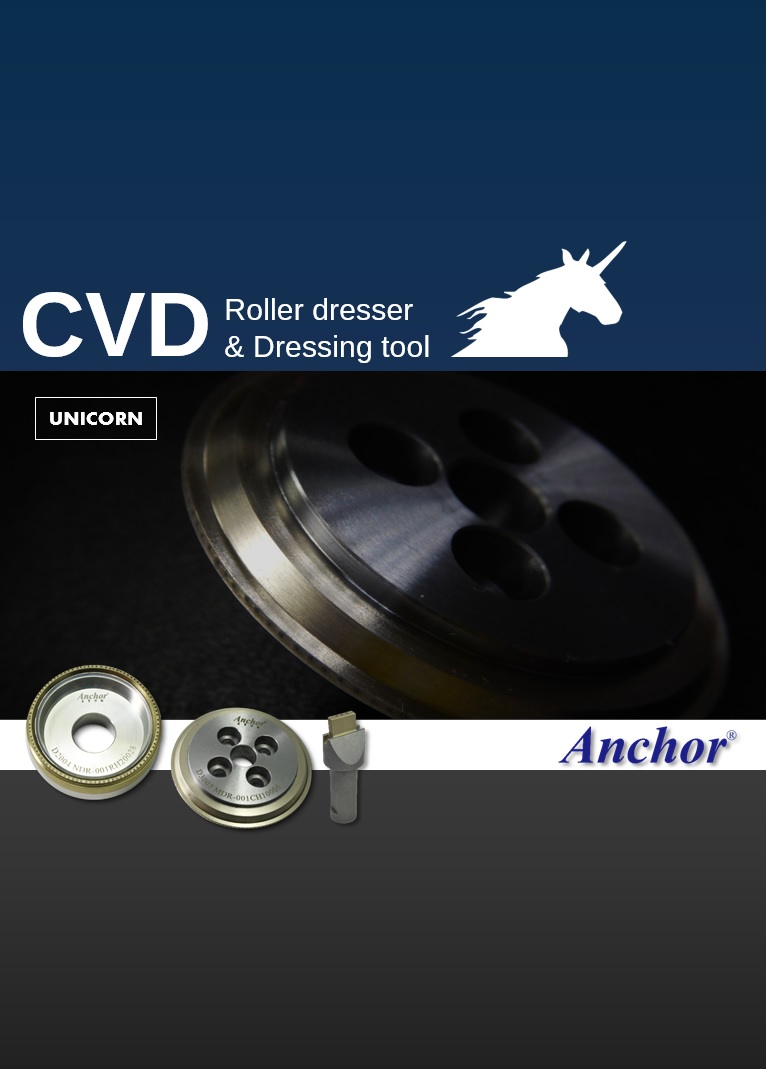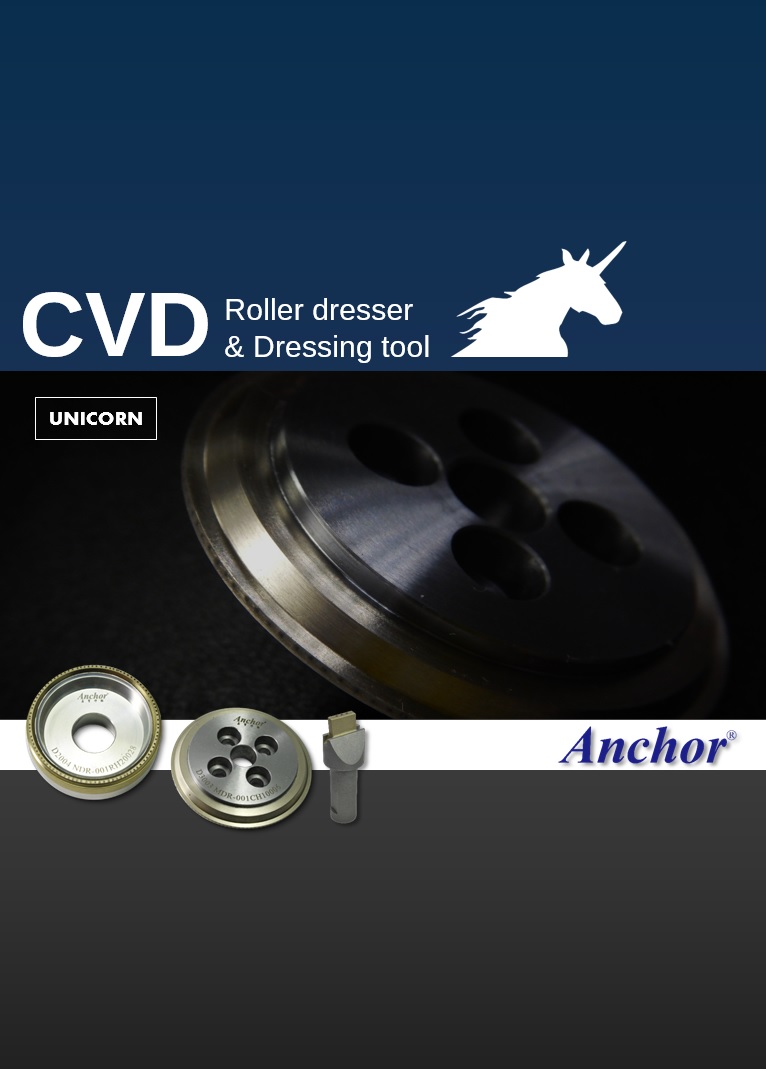 CVD Dressing tools
CVD Roller Dresser
CVD Dresser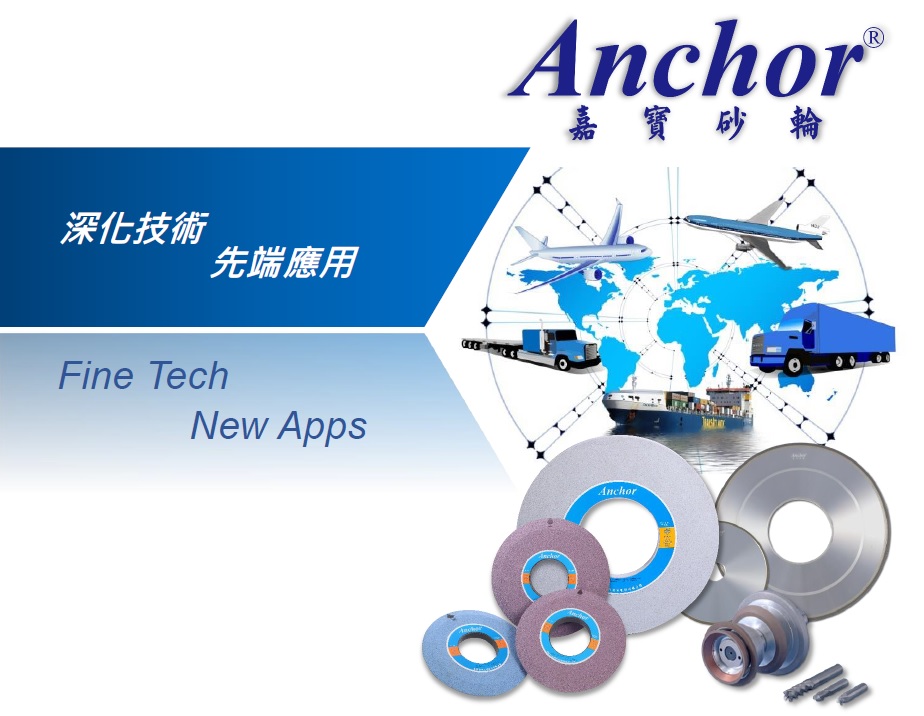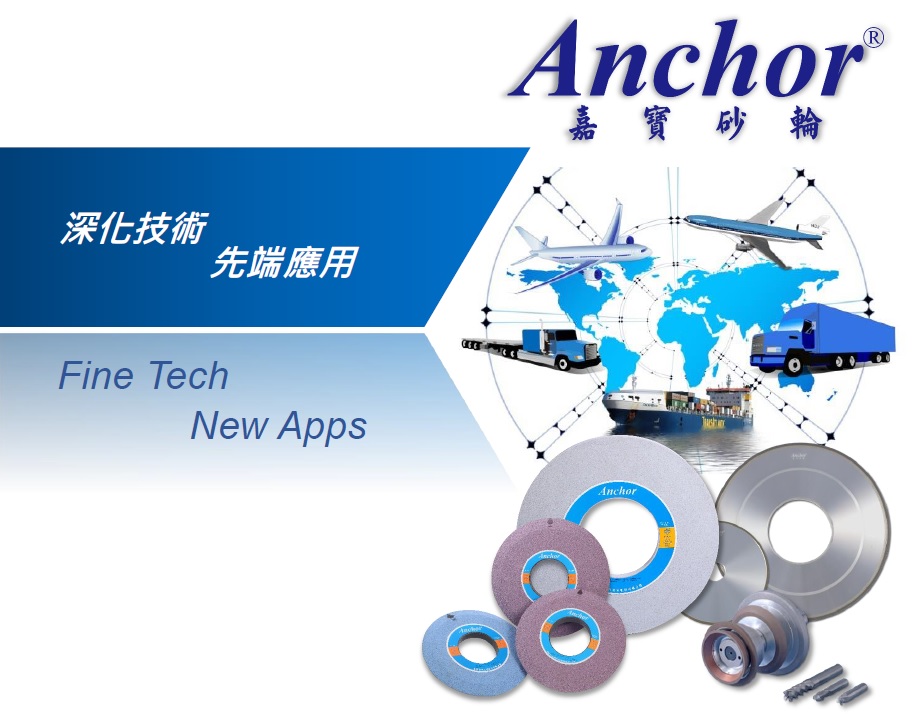 Diamond CBN and Bonded Grinding Wheel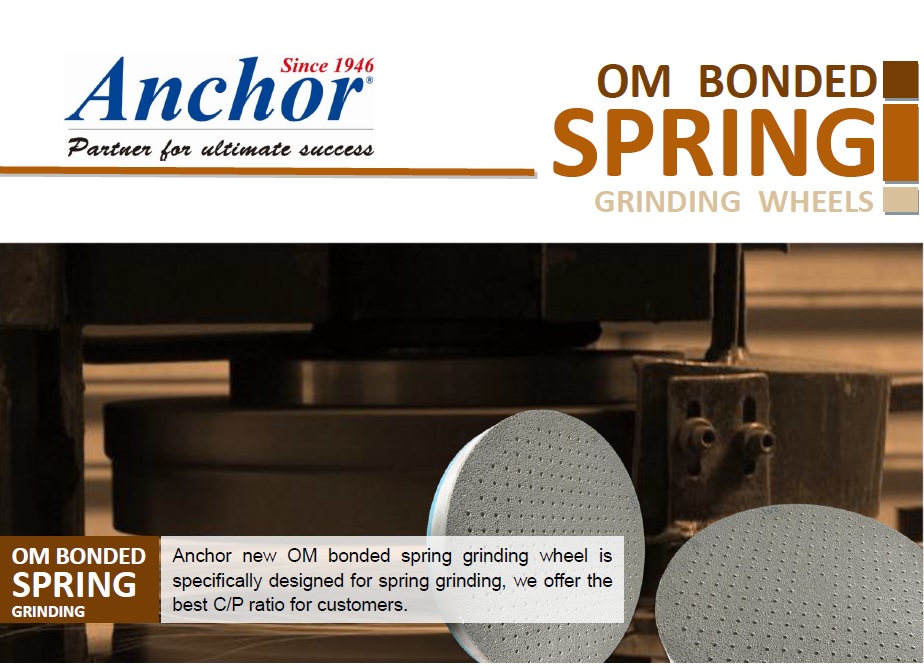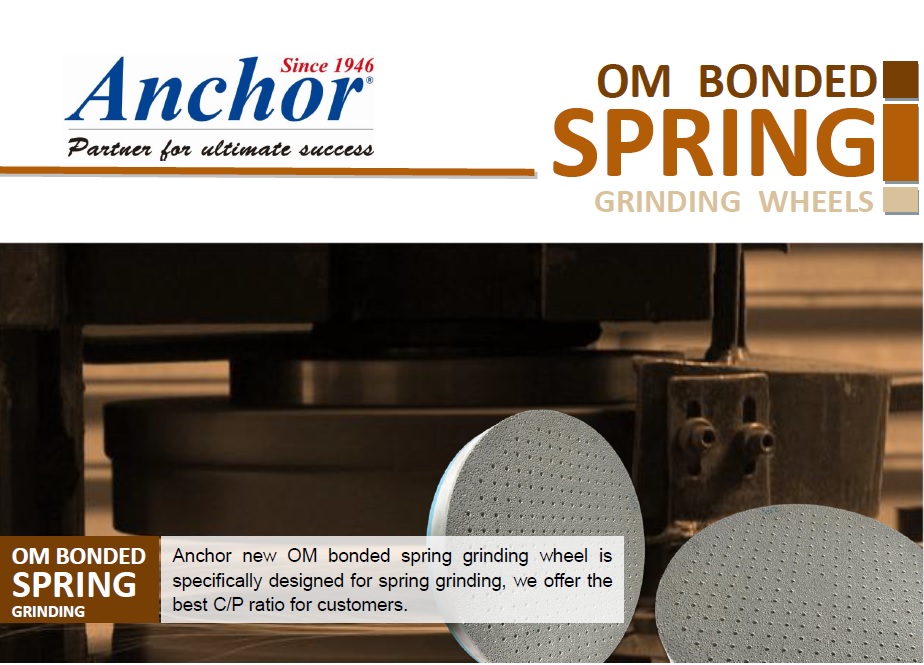 OM Bonded Disc for Spring Grinding Wheel
Anchor new OM bonded spring grinding wheel is specifically designed for spring grinding, we offer the best C/P ratio for customers.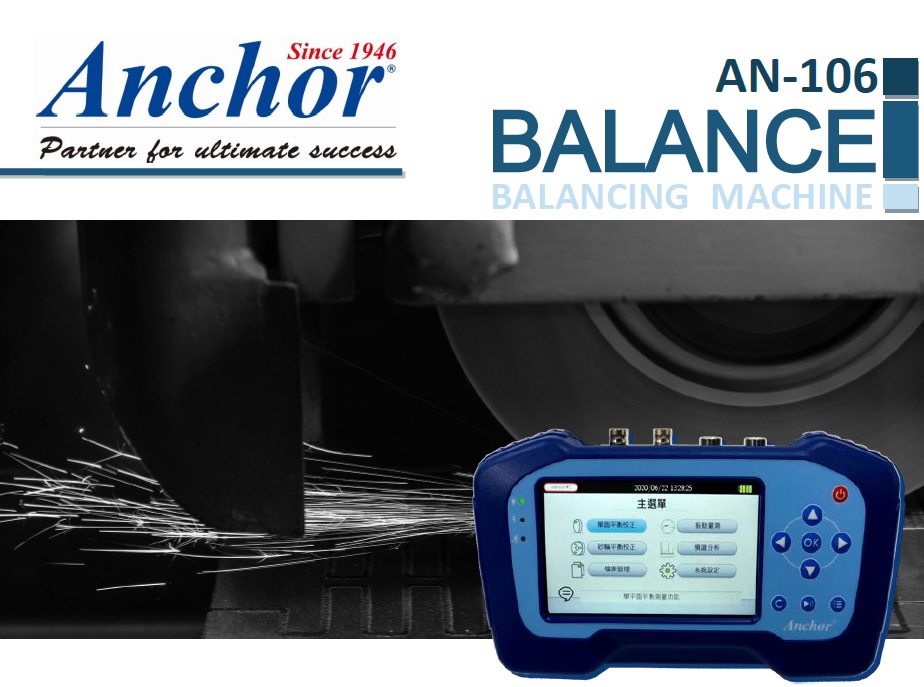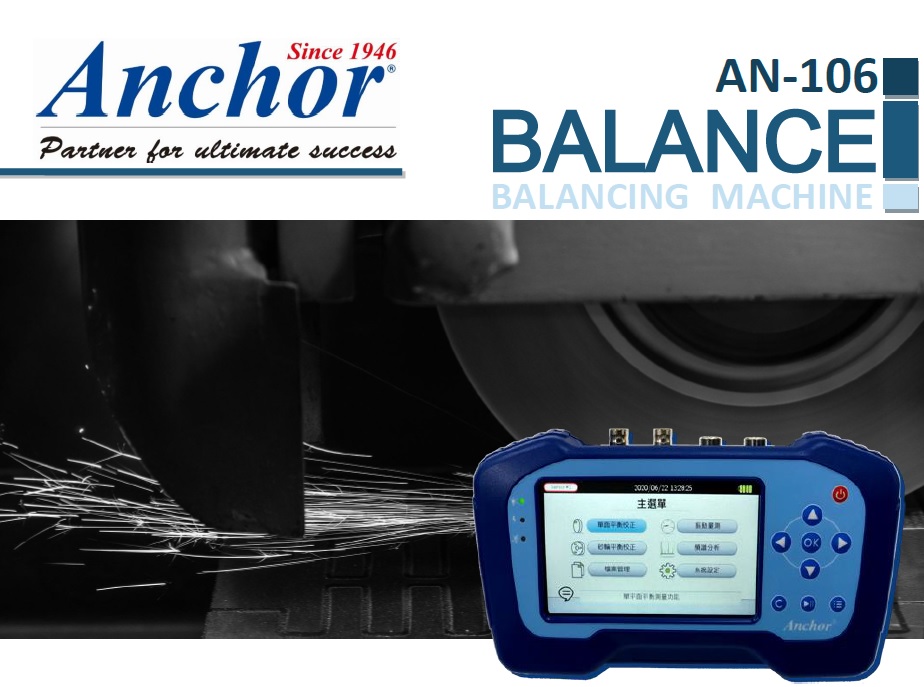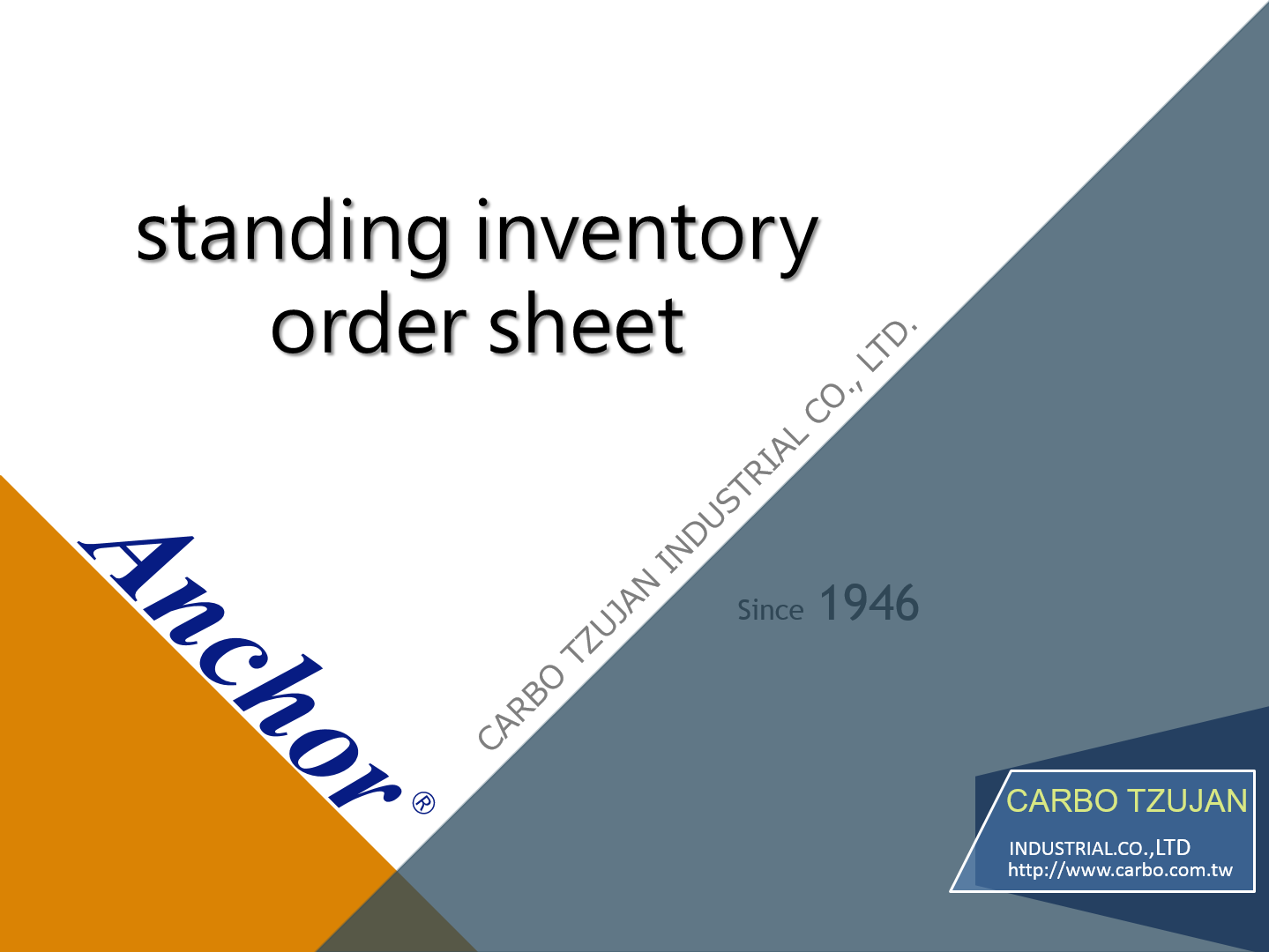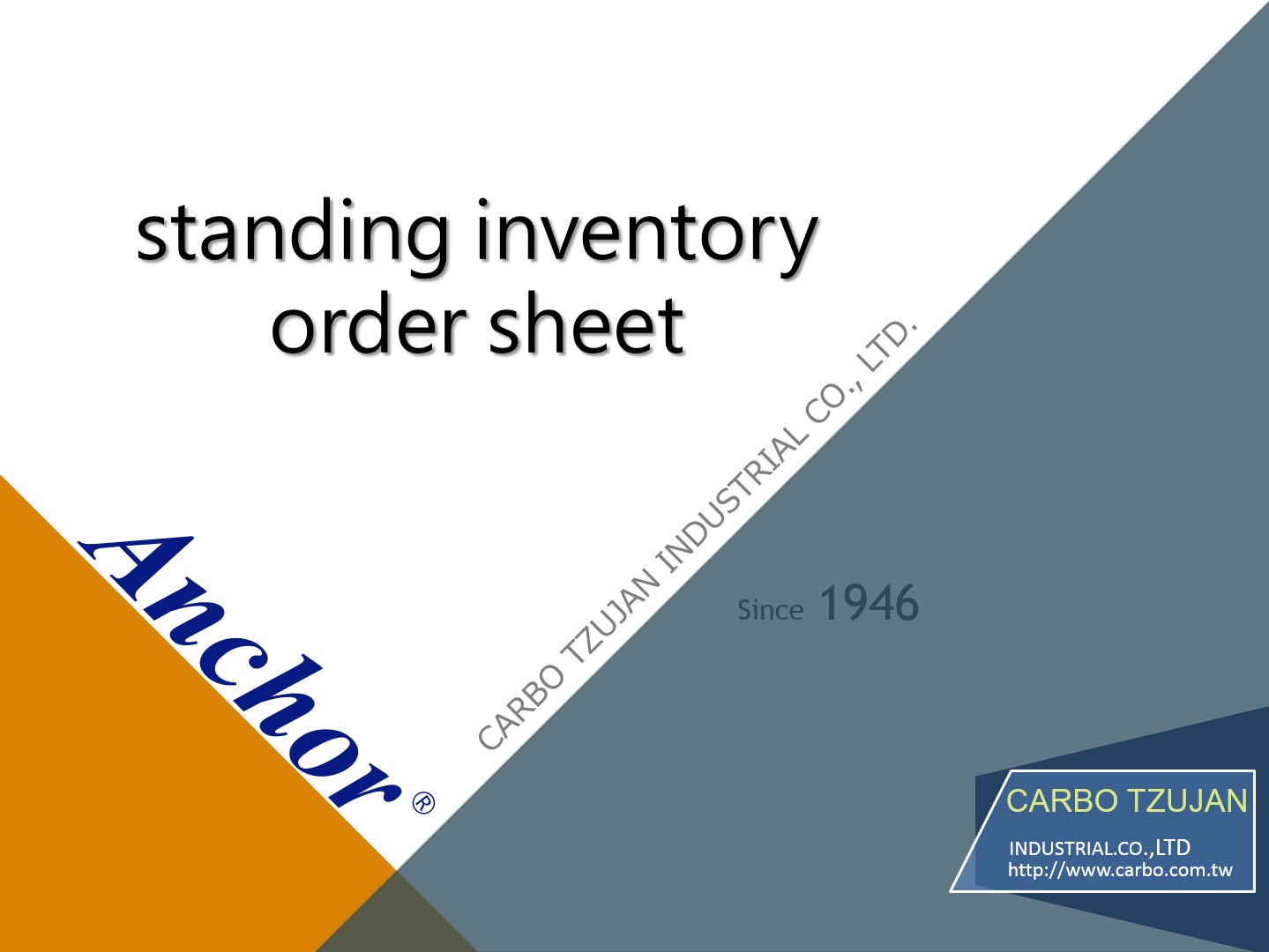 Standing inventory order sheet