CBS Case Study : SKD11 Precision Mirror Finished Polishing
Material of Work piece : SKD11 (HRC60)
Wheel Specification : WA500 CBS1A

CBS Case Study : Aluminum Alloy Polishing
Grinding Issue : The original bonded wheel was used to grind Aluminum 5XXX and resulted in a bad surface roughness with scratch, due to the dropped abrasive.
Roughness Requirement : Ra0.3 ~ 0.5
Solution : Using Anchor CBS GC320# grinding wheel which was expected to reduce abrasive dropping and enhance the roughness.
Test Result : GC3201M25CBS1A reached the requirement of Ra0.27 and even better than customer's expectation on roughness. The online balance correcting is also helpful to improve the roughness and increase yield.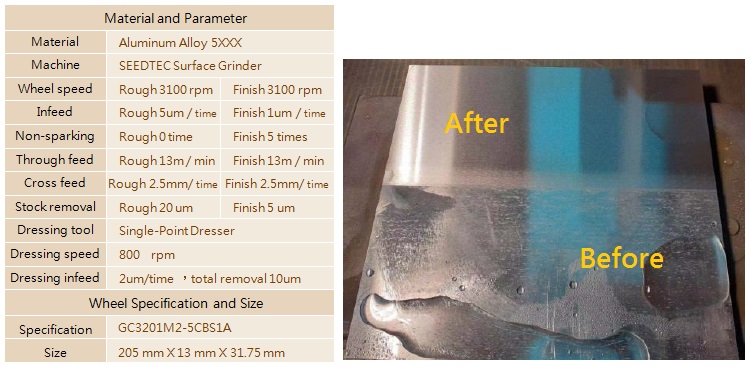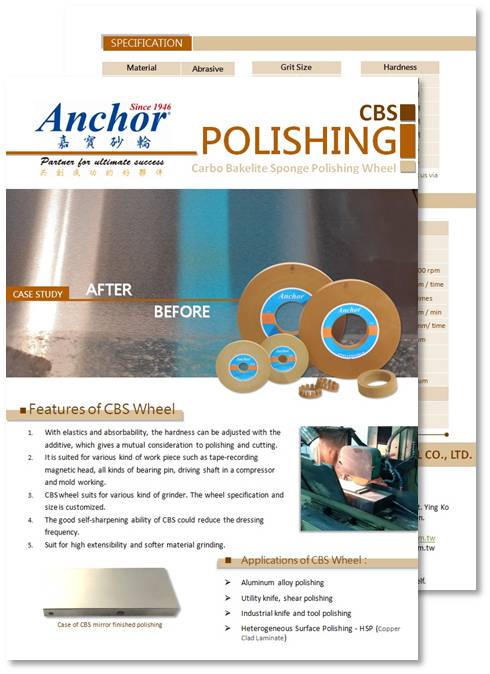 Catalog Download