Centerless Grinding Wheel
Centerless grinding is a method of material removal through grinding, similar to cylindrical grinding except for the absence of the spindle. Aiming for grinding the surface of straight cylinder shape work piece, high cutting efficiency, wide used on grinding mold、bearing、spindle of traffic and sport equipments etc.
Carbo Centreless Grinding Wheel is mainly grinding outside diameter of workpiece. It is suited for a grinding operation of mass production because of the higher efficiency for a grinding diameter.
It is well suited for each accessory of the precision grinding of bearing, electronics, mold and vehicle material industry.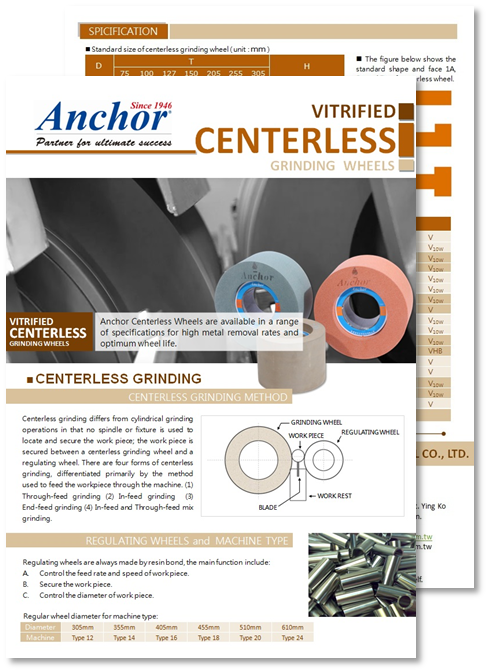 PDF Download – Centerless grinding and Regulating Wheel