Mounted wheels are well applied for different angles grinding, and suitable for each kind of mold grinding、machine repair grinding and burr removing. Our products include shank diameter of 3mm and 6mm. Besides, aiming for different kinds of work materials, we provide abrasives A、38A、WA、RA、32A、C、GC etc as your best selection.
Work piece will be ground with high-speed revolution of electric or pneumatic power tool.
Suitable for work piece with the larger variation of grinding angle and grinding special shape of for mold surface for mold industry or general stone masonry handicrafts.
A Type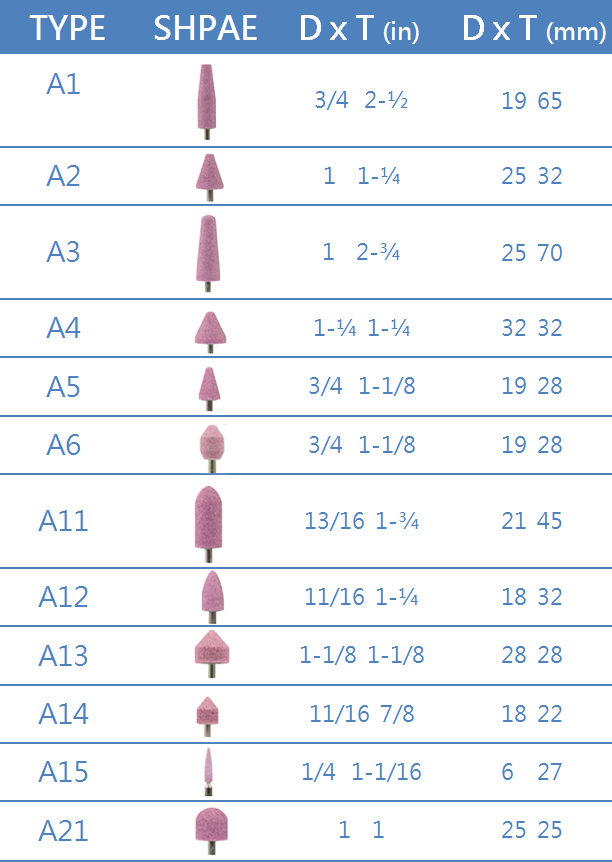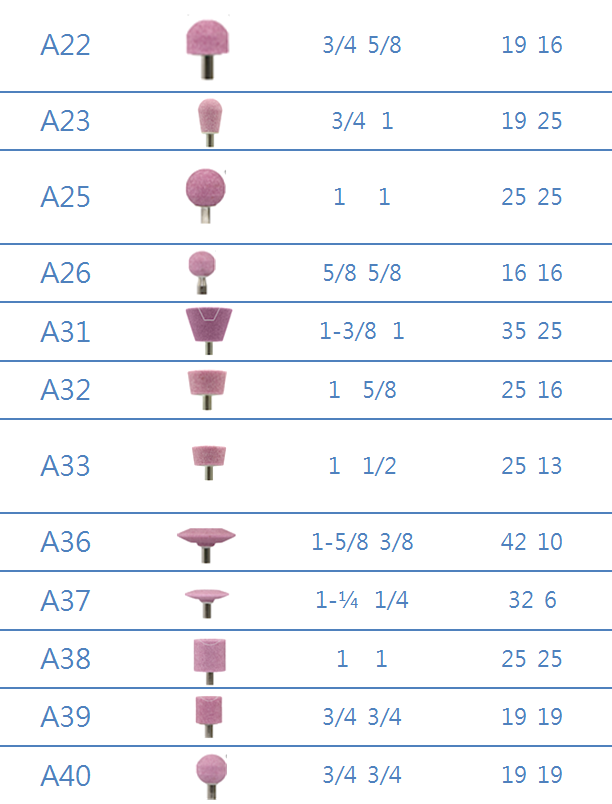 B Type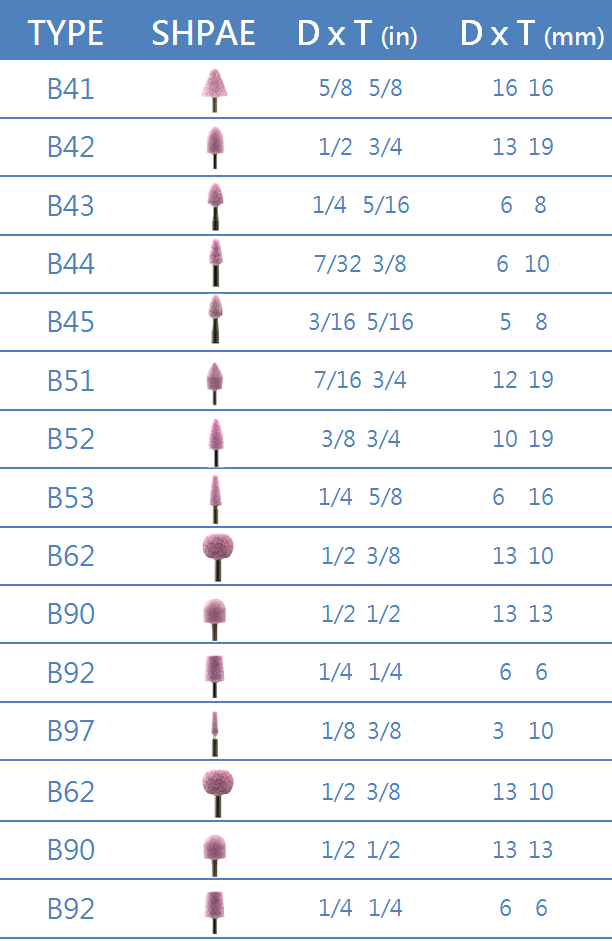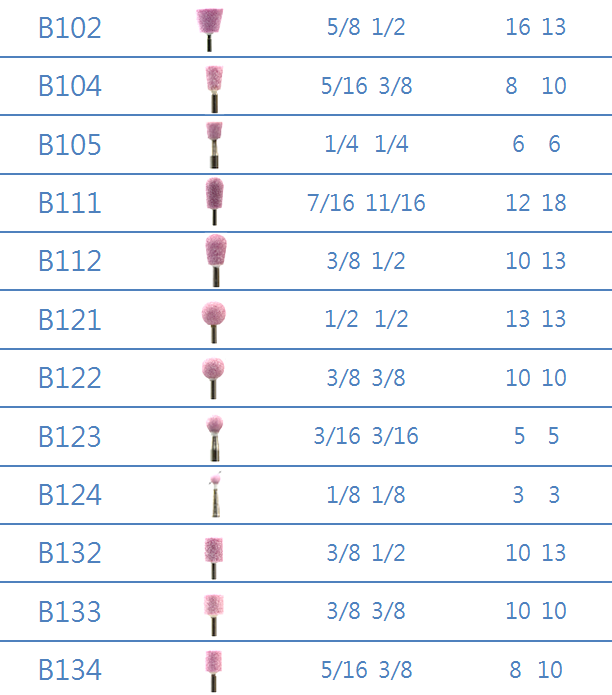 Mounted wheel catalog download