High Precision Diamond Blades
Diamond precision cutting wheels are able to cut or groove precisely non-ferrous material, such as tungsten carbide, ceramic, glass and quartz. CBN cutting wheel could be used to process ferrous materials.
Characteristics of Precision Cutting Wheel :
Qualified steel substrates are adopted to make sure the strength and rigidity.

The specific bond is used to make the wheels good profiling and cutting ability.

High precision design to avoid wheel swing.

Customized size and shape.

Multi blade cutting : By using precision flange, Multi-blade cutting is workable to enhance cutting efficiency and reduce processing cost.
Regular Specification :

Regular Shape :

Regular Size :

* More size are customized, please contact us to know details.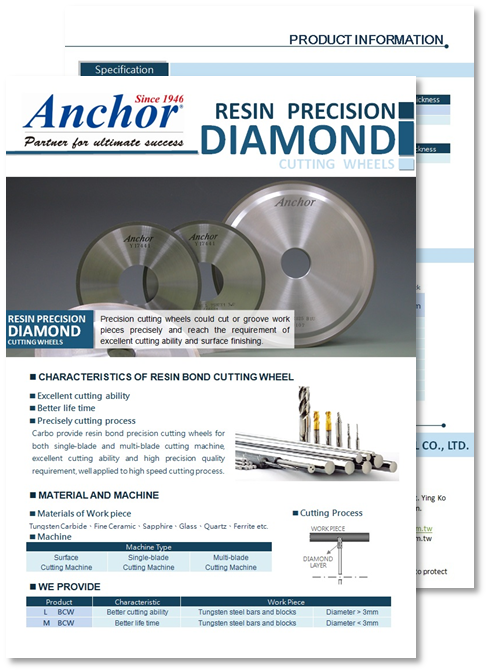 PDF Download – Resin bond precision diamond cutting wheel