Hard Brazing Depressed Center and Cut-off
Anchor HB depressed center and cut off are widely used in foundry industry, shipbuilding industry, construction and steel industries. The HB wheels are the most optim al design of safety and efficiency which could be widely applied on steel cutting, grinding and snagging.
Features of HB wheels
1. Improve Efficiency  
Hand held electric grinder e quipped with HB wheels could enhance
30~50%
of productivity than bonded wheel.
2. Long Life Time  
HB wheel is
30~40 times
longer than bonded wheel in life time.
3. Environmental Design  
HB wheel is designed for energy saving and pollution reducing.
Standard Specification and Size of HB wheels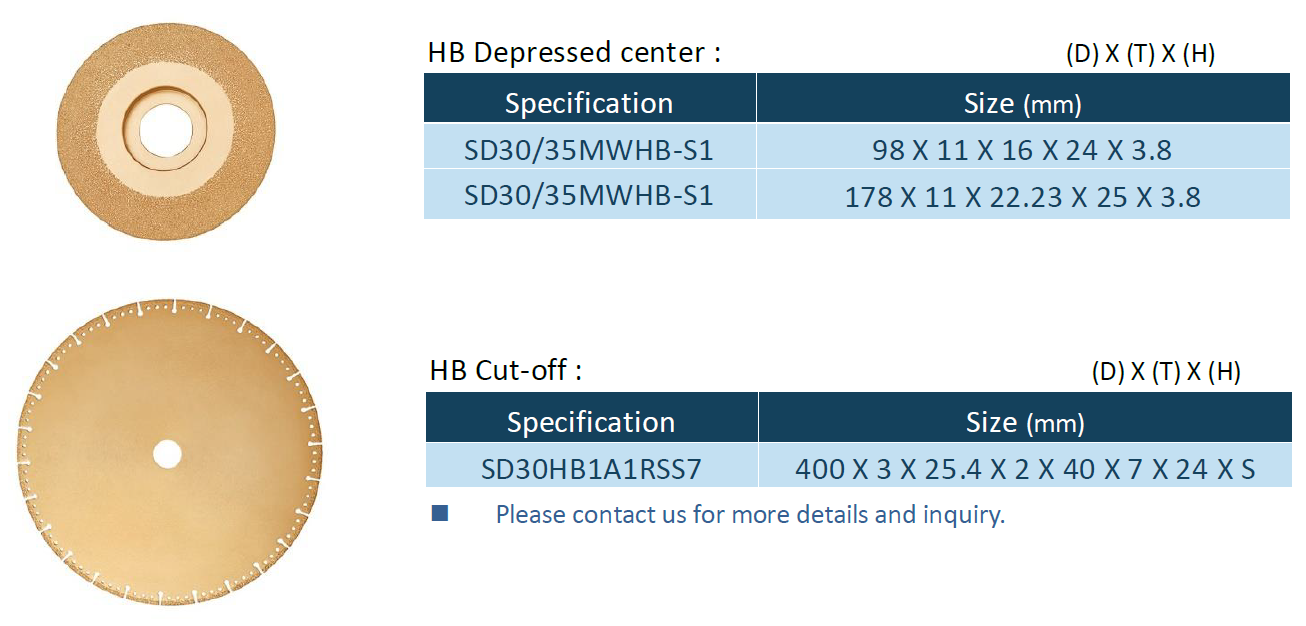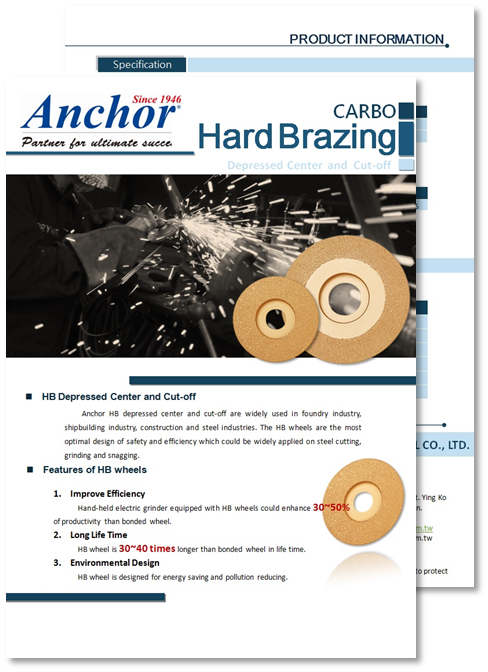 PDF Download – HB grinding wheel for foundry industry