Grinding Wheels for Wood-working Industry
Available for grinding and re-grinding wood working tools, such as circular saw, routers and etc.
It is suited for planer, forming knife, vertical milling cutter and circular blade of woodworking industry.

Wheel Specification: Depending on grinding or re-grinding process which will be different in recommended specification.

Different Wheel substrates are available for purposes :
Bakelite Substrate : vibration absorption, to reduce wheel abrasion and improve the roughness.

Al-Alloy Substrate : Higher rigidity, suit for high precision grinding.
Regular Specification and Size :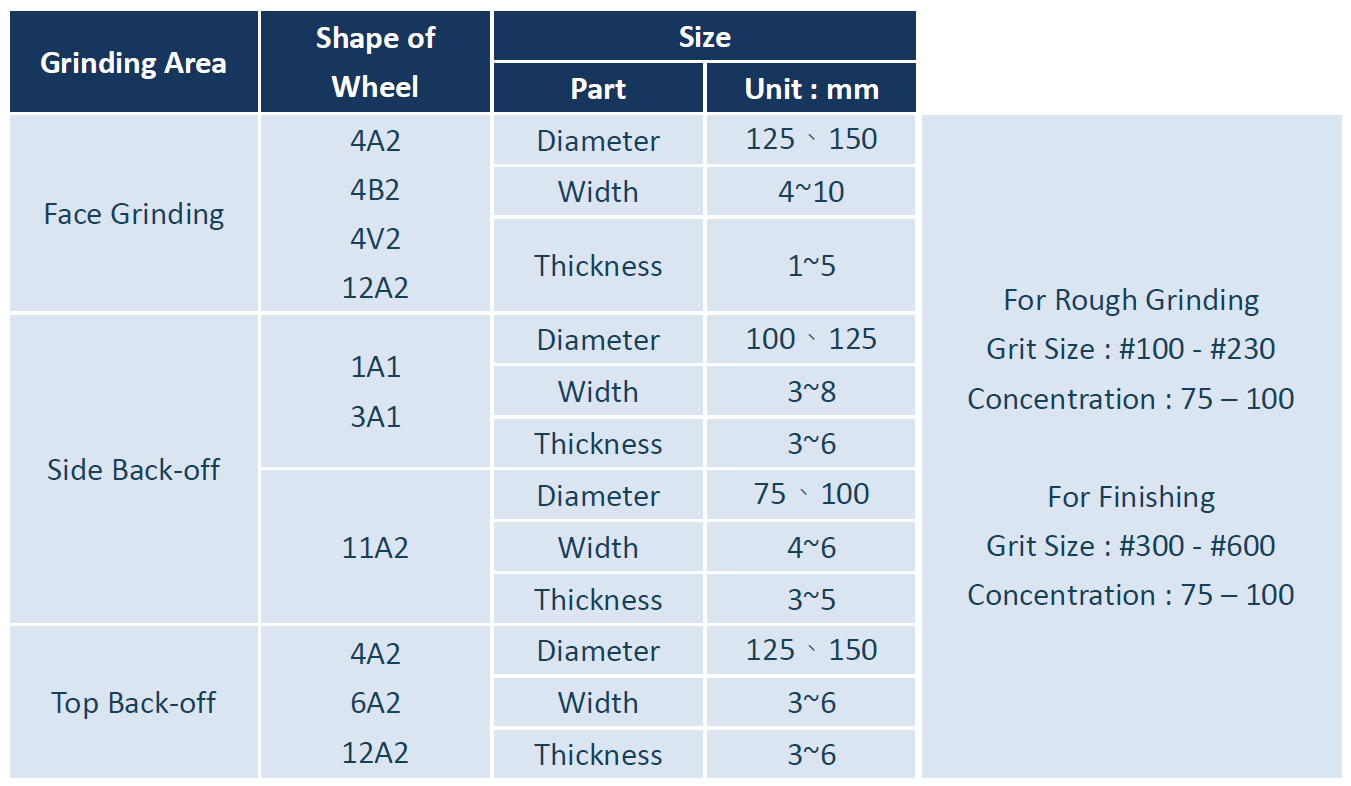 *Special specification and size are customized.
Bakelite core (Bl) – Shock absorbing, enhance the roughness of work piece.
Aluminum core (Al) – High rigidity, suit for high precision grinding.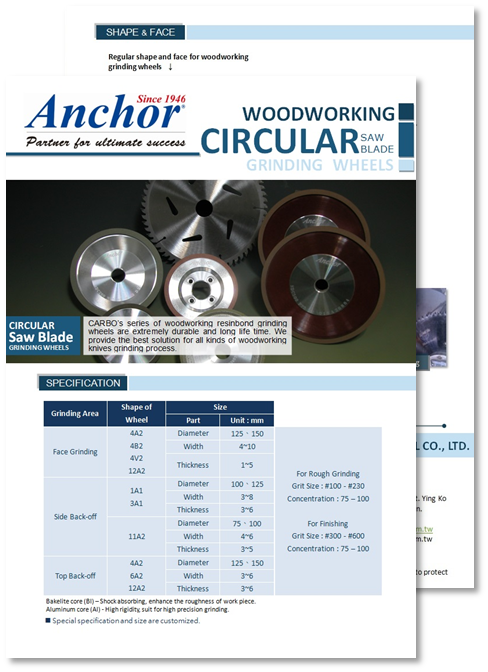 PDF Download – Grinding wheel for woodworking industry