We provide Single-Rib gear grinding wheel (straight wheel for profile grinding) and Multi-Rib gear grinding wheel (worm wheel, small module gearing grinding) for gear industry, special gear shape design bring wheels excellent cutting ability、heat dissipation and profile persistence, could satisfy customers' all kinds of gear grinding requirements.
Anchor gear grinding wheel is specially designed for gear grinding which is sharp with excellent form holding ability. We also offer a complete series of products for worm gear, hob and rack grinding. 
Regular materials of Gear, Worm Gear, Hob and Rack
*Please contact us to know the specification and wheel size.

Standard Size and shape of gear grinding wheel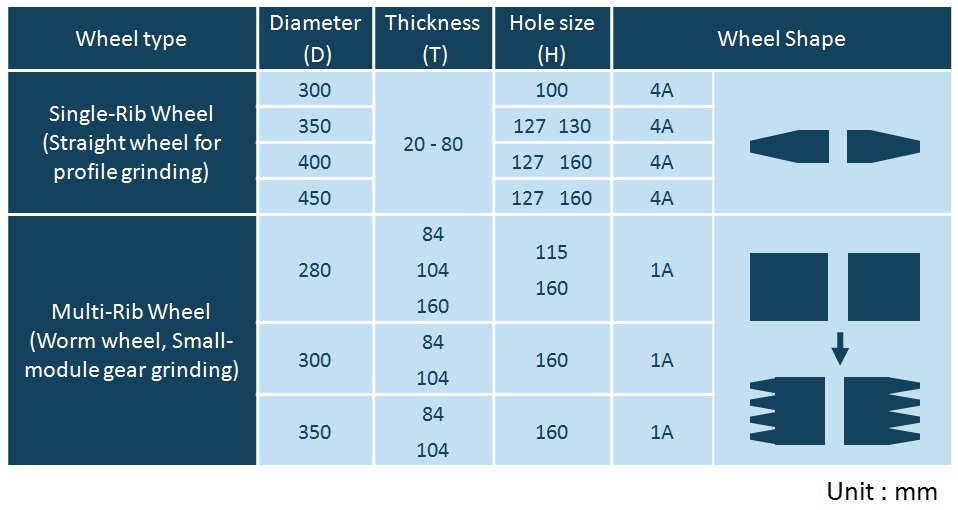 Recommend Wheel Specification for Gear Grinding
According to the module of gear, Anchor supplies a complete series of wheel specification which included economic type and efficient type