Diamond Wheels for PCB Micro-Drill Grinding
Designed to provide both good forming and cutting ability to delicate microdrills mass production.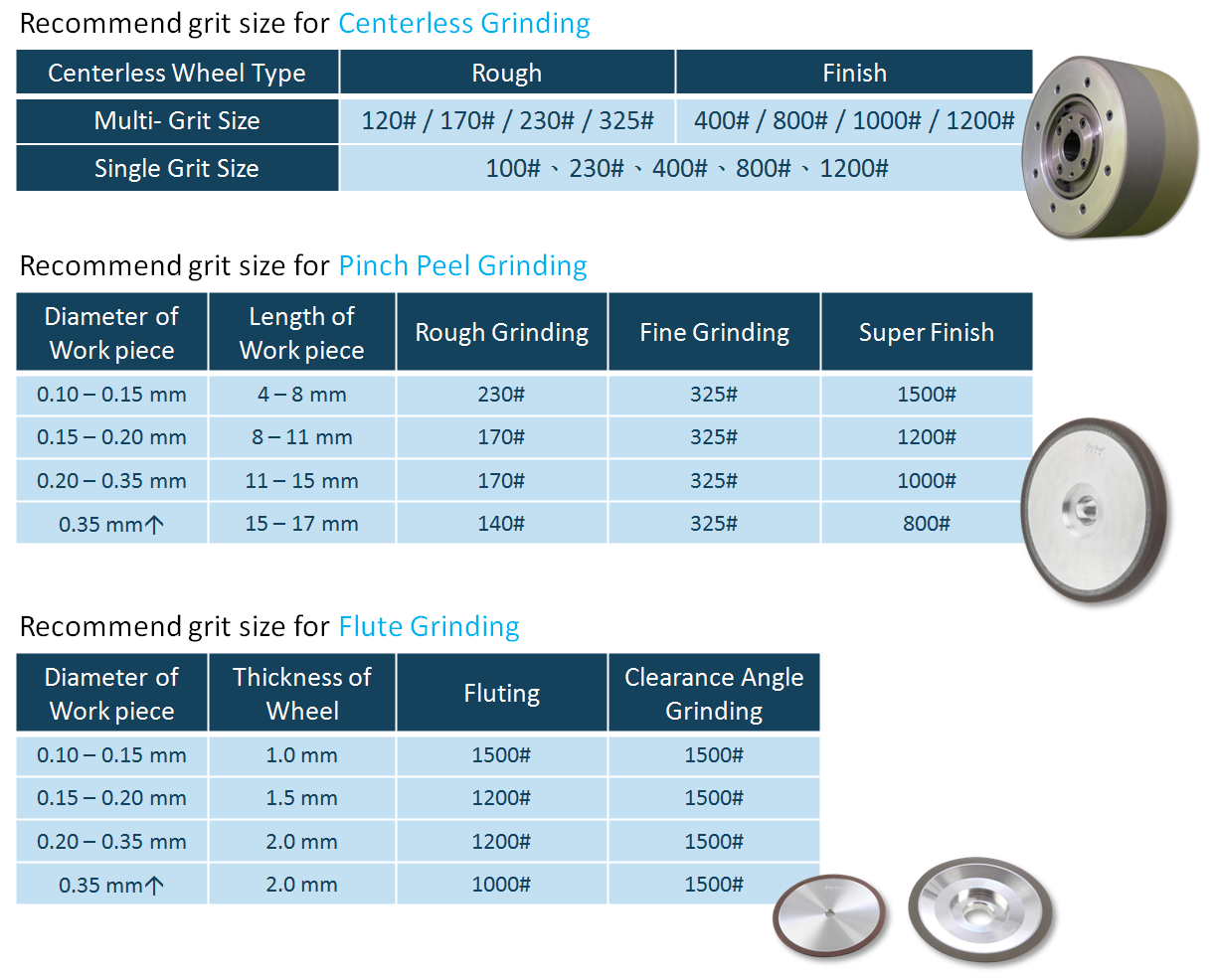 Flute wheel for micro drills
Due to the fluting process of micro drill belongs to the category of precision grinding, thus we suggest
hybrid bond

(Anchor HBPCB)
which has better sharp retention and cutting ability as the best solution. The chart below shows that hybrid bond performs twice better than resin bond in thermal stability.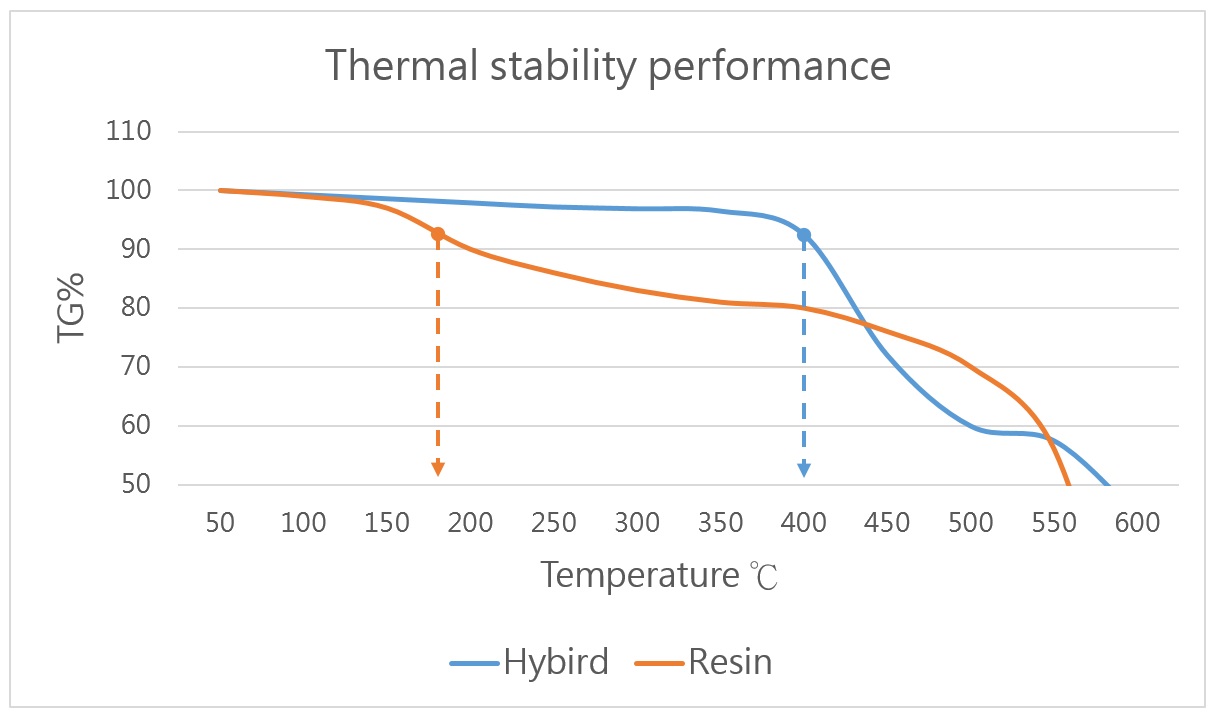 Pinch peel grinding wheels
According to the machine types, Anchor provides complete series of pinch peel grinding wheels,which include traverse grinding
(NP5. NP4, P4 series), plunge grinding (RPG), through feed grinding (RCG) and so on.
Traverse grinding
A coarse and a fine grinding wheel are simultaneously processing to counteract the grinding forces to prevent the drill breakage.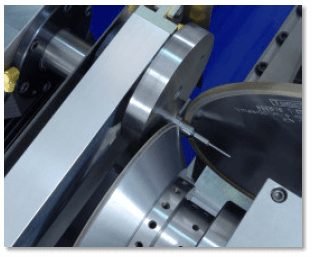 Plunge grinding
The grinding wheel has been shaped the step, the work piece could be formed a step by plunge grinding. There is a thimble on the other side of the work piece to reduce grinding force.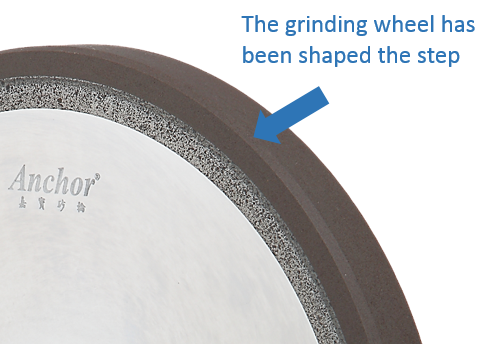 Through feed grinding
The grinding wheel has been shaped the step, the work pieces through feed around the grinding wheel to form the step meanwhile the wheel is processing without infeed.