Beveling Wheels for TFTLCD Glass Grinding
Metal bond wheels, featuring long tool life and form withholding ability, make themselves the best candidates for beveling glass substrates of LCD panels. Resin bond wheels provide alternatives for customers pursuing better surface roughness.
Carbo provide metal bonded, electroplated mounted wheel for glass drilling and edge grinding.
Wheels must been inspected and quality checked before ship.
All the wheels could be designed and developed depends on customer's requirement in processing.
All CARBO's wheels were made in Taiwan, we provide the best price and quality to create high C/P ratio for customers.
Case Study –

10 times

better than electroplated in life time

Features of Metal Bond Wheel
Improve the chipping after grinding
Long life time, reduce the frequency of wheel changing
Enhance productivity and yield rate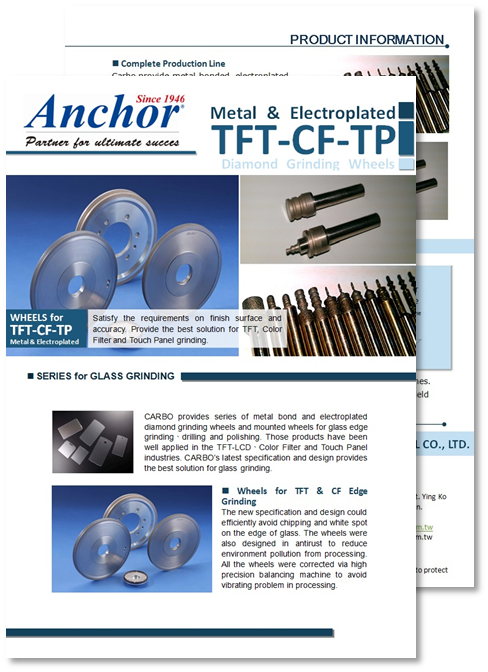 PDF Download – Touch panel and TFT grinding wheel